Minichamps vs Spark Models: A Comparison
In collecting models, you would surely come across the Minichamps and the Spark brand. These manufacturers of diecast cars have been around for some time. Thus, it can be hard to choose between the two. Which is better? What are their differences? We will answer that in this article.
When it comes to details, Spark models usually have better detail compared to Minichamps. This is because Spark models are made using the resin diecasting technique which is a newer method in the diecasting method. However, Minichamps are good models for their price and durability.
In this article, we will talk more about Minichamps and Spark. Although I must admit that these brands are very near each other in terms of quality. Thus, it could be quite hard to compare them. But upon research, I've reached a conclusion. Let's start.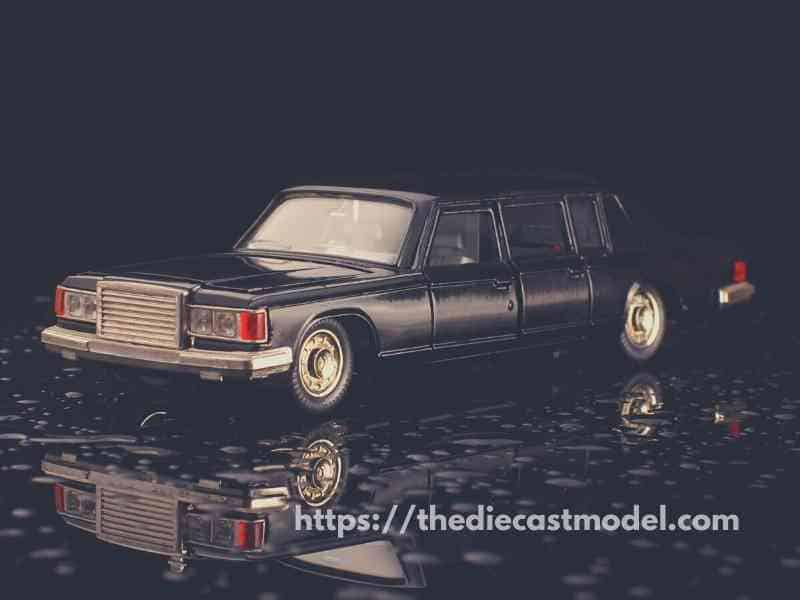 Which is the better Minichamps or Spark?
Minichamps are better than spark if we are talking about price. The reason is that Minichamps is still using the zinc diecasting technique which is a very cost-effective way of producing models. However, Spark has better details since it uses the newer resin diecasting technique.
Spark models are a significant competitor to the popular Minichamps miniatures in the 1:43 scale.
Spark models are resin-based, and they have been able to license current season vehicles such as Marussia, HRT, Lotus, Sauber, Force India, and McLaren in recent years.
Furthermore, they have a large back catalog of the 1950s (Mercedes), 1960s (BRM, Eagle, Lotus, Brabham), and 1970s (Lotus, Tyrrell, Shadow) vehicles, which beautifully covers the gap left by Minichamps' lack of availability or rarity (e.g. 70s Lotus and Tyrrells).
To help you choose, I tried to discover the significant differences between Spark and Minichamps, therefore let's compare these two brands.
This content was originally posted on thediecastmodel.com. If it appears on other websites, it is a violation of the copyright owned by thediecastmodel.com.
Spark models have a plastic display enclosure that is usually durable. However, recent Minichamps models now use the same footprints.
This means that in their design, they're basically the same.
The real difference we can see is the material used.
Minichamps is actually good at making reasonably priced models, especially on the 1/18 and 1/43 scale. They are made using the traditional diecasting technique.
Furthermore, they're made with heavy metals which means that they are generally sturdy.
However, Spark revolutionized model creation as they are one of the pioneers of the resin diecasting technique.
The technique allowed them to produce highly detailed cars that traditional diecasting can't do.
That's why, when it comes to detail, I can say that the Spark model wins.
If you're interested in knowing more about the Resin diecasting technique, I recommend you to check this article: What is Resin diecasting Technique?
I'm sure the Minichamps and Spark McLarens are equivalent in terms of performance.
The key distinction is that classic Minichamps models have metal diecast bodies, whereas Sparks have resin bodies.
Although, there are new releases of Minichamps that are made using the resin diecasting method. Although I still don't know if they're good as they are relatively new.
Is Minichamps good?
Minichamps is a good model brand. They are known for making 1:43 models but right now, they are also known for making 1:18 diecast models. Their models are good, especially at their price point and are very sturdy since they are made with metal alloys.
Minichamps are among the best 1:18 scale diecast models available at a reasonable price.
The MINICHAMPS automobiles feel nicely put together due to their sheer weight. They're the heaviest of the lot, which is essential to me because weight equals quality.
They're sturdy, but they open to reveal textured seats and steering wheels.
The exposed cables from the cockpit to the engine are made of actual rubber and are cable tied just like the real thing.
The motorsport center brake light, as well as the rear engine lower crossbar and red tow hook, are composed of independent sections.
The hood pins are also separate.
Many vehicle manufacturers, including Mercedes-Benz, Audi, Porsche, Volkswagen, Opel, and BMW, have allowed Minichamps to produce official promotional replicas due to the high quality of its die-cast models.
About Minichamps
Minichamps is a German die-cast car manufacturer best known for its 1:43 scale models. However, they are also currently known for making 1:18 scale models.
It was formed in 1990 as Paul's Model Art GmbH in Aachen. During the 1970s, the company grew out of the Danhausen trade catalog of miniature cars and custom-made Danhausen diecast releases.
Some of the first Minichamps automobiles were kits built in the late 1970s.
The BMW 320 Turbo, for example, had 40 pieces.
With a little planning ahead of time, the models were not difficult to put together.
In 1990, Minichamps produced the first Paul's Model Art diecast automobile, a 1:43 model GTC Audi V8 piloted by Hans-Joachim Stuck.
In 1990, it was the German Touring Car Champion.
Minichamps was producing over 110 different castings in several hundred distinct racing liveries and three different scales by 1995, and they were also sponsoring real racing cars.
In 1996, the company was renamed Minichamps GmbH.
Minichamps is a manufacturer of die-cast replicas of Formula One and other racing automobiles, as well as civilian cars, 1:12 scale motorcycles, trucks and buses, and military vehicles.
Items like emblems in the middle of steering wheels and hubcaps, as well as separately molded pieces for windshield visors, door handles, air vents, headlamp lamp lenses, and hood badges are all included in 1:43 scale cars.
Again, the majority of models are made in China.
Are Spark models good?
Spark models are good especially they are one of the pioneers of the Resin diecasting technique. The resin diecasting technique allowed models to be extremely detailed especially smaller parts and curves. This made their quality superior to other diecast models.
Spark produces a smaller number of 1:18-scale cars, but they continue to focus on Le Man's champions and other classic racers.
Spark's models, like most other resin-bodied automobiles of this greater scale, lack opening portions but do have fully realized interiors, wonderfully crafted trim pieces, and subtle aerodynamic aids.
Spark's 1:18-scale series offers a beautiful, cheap alternative to diecast metal pieces for collectors who wish to show their automobiles in the closed position, with prices typically under $200 retail.
About Spark Models
Spark models were founded by Hugo Ripert.
Hugo Ripert, the company's creator, is a car and model fanatic whose father, Andre, worked in the modeling industry before him.
Hugo was in charge of research and model development for the Vitesse, Quartzo, and Ixo brands.
He'd follow a model from photo research to prototype modeling, hand samples, and eventually manufacturing.
Hugo began organizing for the production and distribution of the first Spark models of Le Man's vehicles in 2000.
The models were produced in limited batches of roughly 700-1000 pieces, first focusing on automobiles in the "back of the grid" that were disregarded by the then-existing major manufacturers.
He founded a factory in Southern China with partners.
Spark was the first model manufacturer to focus solely on creating resin copies rather than diecast metal replicas.
Collectors were skeptical about resin in the beginning, and some refused to include Spark models in their collections.
The fundamental advantage of resin is that it allows for smaller model manufacturing runs to be economically viable.
Spark has been able to produce more specialized copies as a result, filling various small holes in the market.
Spark's current product line is extensive, with subjects in both 1:18 and 1:43 scale from the modern and classic realms of Formula One, endurance racing, rallying, and road automobiles.
Spark is best renowned for its love of Le Mans, and the company has produced hundreds of various versions of cars that have competed in the 24 Hours of Le Mans.
Conclusion
This has been a very hard comparison compared to my other articles.
I must say that both of them are getting better and better. They are both good and is on equal footing on almost all aspects.
For example, Minichamps already introduced resin diecasts.
But overall, upon all my research and queries. I came to this conclusion.
When you're concerned with the price, Minichamps is a good choice. They provide good quality model cars at a cheaper price compared to other brands. However, if you're looking for attention to detail and near-perfect replicas, then Spark would give you that.

"Only the things I love"
thediecastmodel.com is reader-supported. When you buy through links on the site, I earn an affiliate commission.
So, here are the things I love when taking care of my Diecast Models.
Cleaning the Models
The first we are going to talk about is cleaning the models.
Removing Dust
Air Brush – For me, this is the best since it not just removes dust but you can use it in painting/clear coating.
Air Duster – This is a good alternative to Airbrush
Normal Brush – If you are short on budget, you can use a normal brush. However, make sure that the brush has soft bristles because there are some hard brushes than can cause scratches. That's why I recommended a good brush that can do the job properly.
Cleaning and Shining Hacks
Well, here are some of my cleaning hacks for removing scratches, oxidation, and so much more.
Removing Decal Adhesive – Use Goo Gone on those hard-to-remove decal adhesives. It works fast and works like charm!
Waxing and Polishing – Here is something a lot of people don't know. Waxing protects the clear coat and paint while polishing shines the model. Instead of buying it separately, use a 2 in 1 to save money. Get this instead.
Beginner Wax – The wax I recommended earlier is good and provides the best results based on my experience. But a beginner might have a problem especially if they're not good at applying wax. Solid wax reaching hard to reach surface can be hard to remove. You have two choices here. One is to use a qtips to reach those surfaces, another is to use a liquid wax I recommended.
Cleaning Wheels, Rubber, Plastic – Do not forget that rubber and plastic surface are quite different, especially in the cleaning process. Just wiping it down won't do the job. That's why I use Meguiar's Vinyl and Rubber Cleaner and Conditioner. Works like charm!
Make the Wheels Shine! – Making our models look good won't be complete without tiny details such as shiny wheels! Do not forget this because however small this is, the difference can be as big as night and day.
Remove Scratches Easily – Tiny scratches are not the end for your model. Here is a simple trick I've been using to make my models look scratch-free even without repainting. Use T-Cut.
Painting the Models
Painting Tools
Make sure when you paint models, have these ready.
Tape – A tape is important if you are painting a straight line. Furthermore, it will prevent your paint to scatter on other parts. I recommend Tamiya Tape since it is really made for models. Furthermore, they stick really well preventing paint splatters.
Brush (Beginner) – Find a good set of brushes to paint your models. Of course, you can opt for an airbrush but it's quite expensive.
Airbrush (Intermediate/Expert) – This will yield a significantly better result than an ordinary brush because you can easily spray the paint evenly. I recommend this if you know what you're doing.
Stand(Optional) – Stands are good because it can be hard to manually hold the models while painting. It is optional but in my opinion, the price is well worth it for the comfort it gives.
Drop Cloths – Drop Cloths will protect your surroundings from the paint.
Primer – The most common beginner mistake I see is painting models without any Primer. A primer will prevent imperfections such as bubbles or paint not sticking to your models. It is a small price to pay for quality results.
Clear Coat – A clear coat will protect the paint of your models. This will make the paint last longer. Also, it is the one responsible for making your models shine.
Paints
Of course, you can't do painting properly without paint. So here are the ones I recommend.
Acrylic Paint – Good for beginners because it dries quickly. However, it doesn't produce results as good as enamel paint.
Enamel Paint – Provides a good quality finish and longer-lasting paint. However, it takes longer to dry and requires expertise to use.
Model Maintenance
Model Storage
Simple Wood Cabinet – While it doesn't let you display your models, wooden cabinets are good storage for these models. For one, they are not heat conductors which means that the temperature inside will remain constant and remain cool. Furthermore, they prevent light from reaching the models which can cause oxidation.
Clear Cabinet with Lock – If you want to display your models, then I recommend this. It closes so dust won't easily get to your models. I also recommend you don't put more than 1 model in each compartment since metals are good conductors of heat.
Model Photography
So you want to show off your models to others? Well, I got you covered.
Here is my beginner-friendly model photography tutorial that teaches everything from taking pictures to the editing process.
You will also see me doing hands-on photography in that tutorial.
Here is the link: How to Take Pictures of a Diecast Model or Model Kit | Helpful Illustrated and Video Guide
Source: