What is Resin Diecast and is it Worth Buying?
When it comes to model car collection, there is a consideration on the material used to manufacture the car. One of the materials in debate whether it is the best is resin diecast. There are questions raised by collectors whether it is the ideal material for manufacturing the detailed car.
Resin diecast is one of the newest materials used when producing diecast models. The biggest advantage of using resin diecast is that it provides more detail than just the traditional zinc alloy in the diecasting process which is why it is worth collecting.
In this blog post, we widen that debate and make you understand everything about resin diecast. The information you'll find here is worth a lot if you are a collector. You'll get to know if to start collecting model cars made with resin diecast or not.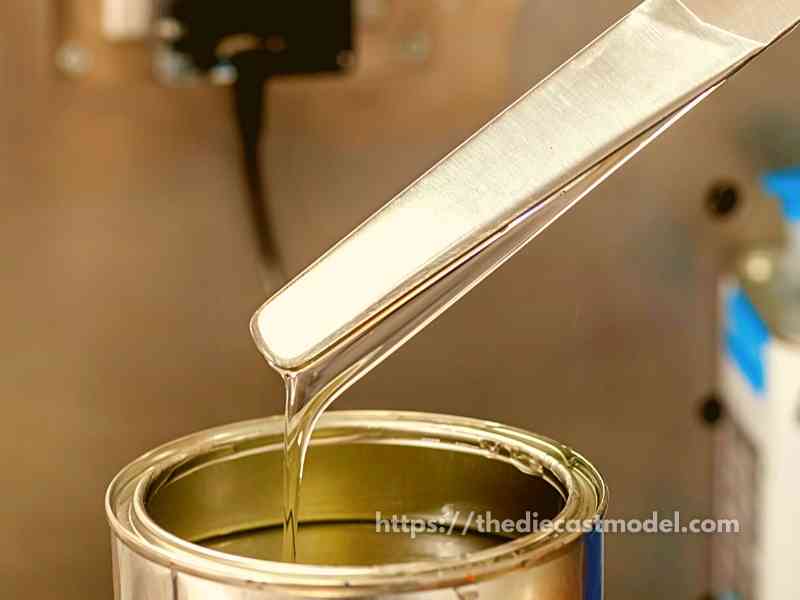 What is a Resin Diecast?
Resin diecast refers to the material used during the manufacturing of diecast cars. This diecast is relatively different from traditional diecast zinc alloy. The resin material is almost the newest material used to manufacture the latest diecast cars.
The resin material is almost the newest material used to manufacture the latest diecast cars in the market to meet the collector's expectations.
Several manufacturers have adopted the new material for several reasons, including that the resin diecast material is more flexible compared to the zinc alloy. Resin is the best material when designing any shape in a car, thus being the preferred material.
Manufacturers use the resin to produce customized and collectible diecast cars, ball-jointed dolls, and garages. In contrast, others use the material to produce entire models such as aircraft, ships, and trains.
There are few model cars available in the market made up of resin material compared to thousands of cars made up of plastics and zinc.
Among the reason why there are few cars in the market made up of resin is that resin casting requires high labor than plastics.
Besides, the soft molds used during resin-made-up cars get worn down by each cast.
Are resin diecasts good?
Resin diecast is good because resins are one of the best materials you can think of in model car production. After a car has been built using resin diecast, the product will have great finishing and details. The paintwork will come out fantastically. More so, the paintwork will last longer.
Resin is a good diecast material to use.
In a model car, they can produce good finishing touches and details. When it comes to its paint, it would produce something fantastic.
Furthermore, the texture of a car-produced utilizing the capitulate diecast is smooth and fine, meaning paint goes well with resin diecast than the zinc alloy.
Several manufacturers have realized the solution to countering the setback was producing diecast cars. That is they get inaccurate results on the body. That's why some are urged to use the resin diecast.
How are resin car models made?
Resin models are made by pouring resin into a silicon mold. Silicon molds are used because they can produce the best detail possible with resin. After that, they would do a few castings to finish the fine details of the model. Finally, they would start the painting process.
If you would like to know how the resin car models are made, you will find them in this section. The use of resin in the production of cars is not popular, and few manufacturers use the material. You'll find resin diecast is used in small production or making of car models, and there is a mold creation process during the production of the cars.
The resin molds are made from silicon rubber. They are made up through pouring the molding compound around a master process.
Resin molds only require a small number of castings, usually around 1200 pieces, to cover the cost of tooling at a price that true collectors will pay.
This reduced tool cost has resulted in several models that are never produced in diecast because the retail market is not sufficiently big to reclaim the cost for diecast.
As a result, there is a decrease in the costs hence allowing manufacturers to provide the consumers with a wider variety of models so that the collector shelves can be filled with completely different models consisting of resin diecast.
Models in resin usually have finer details than models in traditional diecast. The process of mold making of resin makes it possible to cast thinner parts as the mold is mounted around a master mold.
Why you should buy resin scale model cars
There are numerous reasons to buy a resin model but the most important reason is that they allow very great attention to detail to the diecast model. Furthermore, they are relatively easier to paint and polish compared to traditional zinc alloy diecast models.
Resin diecast is changing how the model cars should be made. The material is preferred as it is smooth and makes the pint work come out fantastically.
Today's collectors are attracted to collecting model cars made up of resin diecast for several reasons we will discuss in this section. Besides these are also reasons why resin made-up cars are famous today.
Resin diecast enable the production of cars with complex shapes and curves
Resin diecast is flexible compared to zinc alloy, which is used to produce diecast models. Diecast models are composed of metal, making them a little more durable and enabling more doors and panels to be opened. It also gives them the impression of being more solid, attracting the collector's desire, but which is not quite accurate.
Nevertheless, the issue of fragility does not go away fully with diecast, as one is frequently forced to choose between over scaling hinges and catches or creating them so delicate that they shatter quickly. Scale model, automobile collectors must still decide whether or not to include opening elements in their models.
These can be highly effective in certain vehicles, though not all of them. If the lines are overly wide, they might also be a problem.
The closed lines on a resin model are incredibly thin and replicate accurately which produces realistic models, so the gaps don't interrupt the line of a well-designed car.
If you want a perfectly molded model car, resins are a better option than zinc diecast.
Collectors are well aware that all exact scale models are delicate and require special attention. The many minor attachments like wing mirrors and spoilers fall off with reckless handling rather than the model's bodywork.
Resin allows high levels of details.  
Even though you can't quickly or cheaply install openings like in diecast, the attention to detail you can get with resin scale model cars is incredible.
Diecast cars don't have the same level of detail as resin cast cars. This is related to the molds' characteristics.
Resin enables fine detail. Because the resin cast is soft silicone, a resin model car will appear more lifelike than its diecast equivalent.
Extra elements such as antennae, seatbelts, spare wheels, and great interior decoration are generally added by hand to resin scale model cars.
The paintwork turns out fantastically, and no need to worry about zinc pest
The paintwork on resin scale model automobiles has a superb polish and lasts far longer than diecast paintwork, which is more prone to flaking and chipping due to the metal's surface. Because resin has a finer and smoother texture than zinc alloy, paint clings to it better.
Another main reason several collectors choose resin models is that zinc pests are not a problem, especially in the current car models that are never exposed to lead during the production process.
Zinc pest is known for causing some vintage diecast toys to distort, crumble, or even dramatically explode in response to stress and temperature fluctuations and has been known to impact model automobiles constructed from zinc alloys in the 1920s to 1950s.
The problem was mostly overcome when all manufacturers realized how critical it was to ensure that no lead was contaminated at any level of the manufacturing process.
Resin diecast limits the production of cars.
Die-cast molds may produce a large number of cars, ranging from a few hundred to thousands. A resin cast's mold is formed of soft silicone, which captures all of the minute details.
It means you won't be able to make so many more models. Due to the limited production run, the models are significantly rarer and thus more collectible.
There is also the option of having a bespoke resin model automobile constructed to your specifications — your very own dream car – in addition to making scale model cars in small quantities, perhaps as few as ten.
The latter also comes at a high cost. However, there is a possibility. It would have to be completely deconstructed to customize a diecast automobile, which is just not possible.
Resin cars outperform diecast automobiles in terms of collectability, finer features, and paintwork. These, on the other hand, have their charm and continue to be major players in the model vehicle business. Ultimately, the collector has the last say.

"Only the things I love"
thediecastmodel.com is reader-supported. When you buy through links on the site, I earn an affiliate commission.
So, here are the things I love when taking care of my Diecast Models.
Cleaning the Models
The first we are going to talk about is cleaning the models.
Removing Dust
Air Brush – For me, this is the best since it not just removes dust but you can use it in painting/clear coating.
Air Duster – This is a good alternative to Airbrush
Normal Brush – If you are short on budget, you can use a normal brush. However, make sure that the brush has soft bristles because there are some hard brushes than can cause scratches. That's why I recommended a good brush that can do the job properly.
Cleaning and Shining Hacks
Well, here are some of my cleaning hacks for removing scratches, oxidation, and so much more.
Removing Decal Adhesive – Use Goo Gone on those hard-to-remove decal adhesives. It works fast and works like charm!
Waxing and Polishing – Here is something a lot of people don't know. Waxing protects the clear coat and paint while polishing shines the model. Instead of buying it separately, use a 2 in 1 to save money. Get this instead.
Beginner Wax – The wax I recommended earlier is good and provides the best results based on my experience. But a beginner might have a problem especially if they're not good at applying wax. Solid wax reaching hard to reach surface can be hard to remove. You have two choices here. One is to use a qtips to reach those surfaces, another is to use a liquid wax I recommended.
Cleaning Wheels, Rubber, Plastic – Do not forget that rubber and plastic surface are quite different, especially in the cleaning process. Just wiping it down won't do the job. That's why I use Meguiar's Vinyl and Rubber Cleaner and Conditioner. Works like charm!
Make the Wheels Shine! – Making our models look good won't be complete without tiny details such as shiny wheels! Do not forget this because however small this is, the difference can be as big as night and day.
Remove Scratches Easily – Tiny scratches are not the end for your model. Here is a simple trick I've been using to make my models look scratch-free even without repainting. Use T-Cut.
Painting the Models
Painting Tools
Make sure when you paint models, have these ready.
Tape – A tape is important if you are painting a straight line. Furthermore, it will prevent your paint to scatter on other parts. I recommend Tamiya Tape since it is really made for models. Furthermore, they stick really well preventing paint splatters.
Brush (Beginner) – Find a good set of brushes to paint your models. Of course, you can opt for an airbrush but it's quite expensive.
Airbrush (Intermediate/Expert) – This will yield a significantly better result than an ordinary brush because you can easily spray the paint evenly. I recommend this if you know what you're doing.
Stand(Optional) – Stands are good because it can be hard to manually hold the models while painting. It is optional but in my opinion, the price is well worth it for the comfort it gives.
Drop Cloths – Drop Cloths will protect your surroundings from the paint.
Primer – The most common beginner mistake I see is painting models without any Primer. A primer will prevent imperfections such as bubbles or paint not sticking to your models. It is a small price to pay for quality results.
Clear Coat – A clear coat will protect the paint of your models. This will make the paint last longer. Also, it is the one responsible for making your models shine.
Paints
Of course, you can't do painting properly without paint. So here are the ones I recommend.
Acrylic Paint – Good for beginners because it dries quickly. However, it doesn't produce results as good as enamel paint.
Enamel Paint – Provides a good quality finish and longer-lasting paint. However, it takes longer to dry and requires expertise to use.
Model Maintenance
Model Storage
Simple Wood Cabinet – While it doesn't let you display your models, wooden cabinets are good storage for these models. For one, they are not heat conductors which means that the temperature inside will remain constant and remain cool. Furthermore, they prevent light from reaching the models which can cause oxidation.
Clear Cabinet with Lock – If you want to display your models, then I recommend this. It closes so dust won't easily get to your models. I also recommend you don't put more than 1 model in each compartment since metals are good conductors of heat.
Model Photography
So you want to show off your models to others? Well, I got you covered.
Here is my beginner-friendly model photography tutorial that teaches everything from taking pictures to the editing process.
You will also see me doing hands-on photography in that tutorial.
Here is the link: How to Take Pictures of a Diecast Model or Model Kit | Helpful Illustrated and Video Guide
Source: