Diecast Cars: Are they Worth Anything?
Collecting diecast cars has been popular among people of all ages since the early 1900s when diecast toy manufacturers began producing miniature versions of the Model T and MG sports cars. Advancements in the manufacturing process in the 1930s marked the beginning of a new era with these replicas, which closely resembled the original vehicle. The common question is that are diecast cars even worth buying? Let's find out.
Diecast cars are worth it because not only are they good investments, but they also allow us to have replicas of our beloved cars. In addition, diecast cars will enable us to have some recreational activity to adore, play, customize, or even earn some money if we are good at finding rare models.
Diecast model cars were produced at the peak of the hobby's popularity in the late 1960s, and they were highly regarded for their exact-scale realistic details and superb interiors. Collectors today are drawn in by the artistry and intricate detailing on each vehicle. The article will discuss if diecast cars are worth anything, how far it's a good investment, and what factors affect their worth.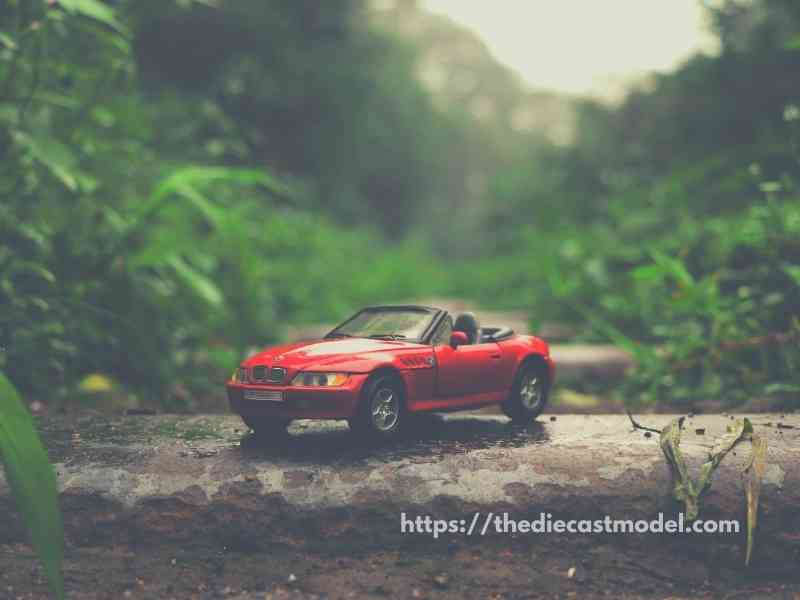 Are diecast cars worth anything?
Diecast cars are worth it thanks to their increasing popularity and the increasing number of collectors. Due to rare models not increasing, the demand for models cars has risen through the years. Furthermore, these cars are low maintenance since they're made with metal alloys.
Collecting diecast model cars is a rewarding hobby, and you should enjoy ownership of your collection.
The diecast model car market is expanding at a rapid pace.
Diecast cars are precious, particularly the rare and vintage models. Unfortunately, some models that have ceased production are becoming increasingly scarce.
Don't rely too heavily on the prices you see on various internet auction sites when you want to know how much a diecast model car is worth.
These 'asking prices' are NOT actual realized prices, and the price sought can differ significantly from current market values.
For a guide on selling your collection, I have made an article discussing marketplaces where you can buy and sell diecast models. Here is the link: Selling your diecast collection: Where are How?
It's also tempting to base your car's value on the cost of a comparable diecast model. But, these cars can have vastly different values depending on the year they were manufactured – even if they boast the same driver or other similar features.
Again, collectors will evaluate the cars differently, primarily based on their particular field of interest.
Your collection can be based on specific themes, brands, years, movies, or models.
For example, someone who enjoys a particular type of car, such as a Jaguar X Type, may try to collect all of the different models that have been produced.
They may seek to collect the same car but various sizes or scales. So, for them, the Jaguar X type will be much more valuable than other models.
Are diecast cars a good investment?
Diecast cars, especially the limited edition ones, are good investments. This is because they are easy to store and not high maintenance. Furthermore, with the increasing demand for these model cars, their prices will rise more in the near future.
Diecast models increase in value and make excellent collectibles because they are made of long-lasting materials and become limited editions over time.
Limited edition cars become scarce over time, and collectors are constantly looking for them.
As a result, diecast models can be a good investment.
But, don't jump to buy anything and everything you see.
The value of Diecast model cars appreciates if they are made with quality, precision, and durability.
This is because diecast models are made of metals, which allows them to last longer, and the longer time goes, the rarer and more expensive they become.
That is why limited-edition models are an excellent investment.
Current edition models may also be a good investment because their value will increase over time.
You can easily find a diecast car that you adore, and you should take good care of it for a long time.
If you know the models and how to take care of them, diecast cars can make a good investment. 
Changes in the paint color or breaking small parts will make the item more difficult to sell.
So, it's essential to have knowledge of diecast models before you invest in any.
The growing popularity of automobiles has resulted in the demand for miniature car models.
Cars are now almost everywhere, and their popularity will only grow even in the future.
That is why diecast cars are a good investment right now, and their trend will continue to rise.
What are diecast cars worth?
The worth of diecast cars depends on numerous factors such as their size, brand, availability, trends, and condition. Furthermore, it depends on how good the collector is in taking care of their model and finding the right buyer for their collection.
Because of their availability and condition, specific diecast car models command significantly higher prices than others.
However, several fundamental factors influence and affect the value of a diecast car.
1. Size of the Diecast Car and Price
When it comes to value, the size of a replica is essential.
Although larger models are more valuable (on average) than smaller ones, they require more space to display and store, which may deter some collectors.
2. Manufacturer or Brand Recognition impact on the price
Some manufacturers are far more desirable than others, particularly those dating back to the early 1900s.
This is frequently due to newer manufacturers' reputation for producing significantly lower quality and value replicas.
I have made an article comparing different brands and how collectors react to them. I have successfully ranked which brand is the best based on the opinion of lots of diecast collectors. Here is the link: What is the best diecast brand?
3. Availability or Supply can affect worth and price
When a car is produced in limited quantities, it tends to be more valuable.
Fewer cars are available, so its rarity increases its potential value.
Highly sought-after makes, models, drivers, or sponsors may be worth more since they are tough to obtain.
4. Trends and Fluctuations in popularity can affect the price
Diecast market conditions can cause the price of model cars to fluctuate.
For example, if a specific driver wins a championship, retires, or is involved in an accident, their car may gain temporary popularity, causing prices to rise.
5. Model Condition affects the price a lot
When it comes to appearance, the diecast model car has four main 'conditions':
Mint condition: There are no signs of wear or defects, and the paint finish is flawless. There are no missing, misaligned, or damaged parts on the vehicle.
Mint in Box (MIB): A diecast model car in pristine condition and still in its original packaging.
Mint on Mint Card (MOMC): A diecast model car and container in mint condition and still in the original manufacturer's packaging.
Other: A sign that the vehicle has been damaged, such as chipped paint, missing, damaged, or misaligned parts, production markings, or simply general wear and tear.
6. Errors in Production
Sometimes, there can be errors in the production process which produces weird-looking models.
The surprising thing is a lot of collectors are looking for this kind of model because they are rare.
These are called "errors."
Errors are also worth a lot of money. For example, Hot Wheels 1998 Corvette 3spk factory error was sold for $499.99.
Errors can come from the wheel, paint, packaging, or assembly.
Even a logo error comes with a high price. For example, Vintage 1977 logo error Pontiac Firebird Blue Chevy is worth $249.
As you can see, many diecast cars are worth the money.
Some are worth thousands of dollars, and I will give some examples in the next section.
For a guide on which Hot Wheel Errors are worth the money, feel free to check this post: Are Hot Wheels Error Worth it?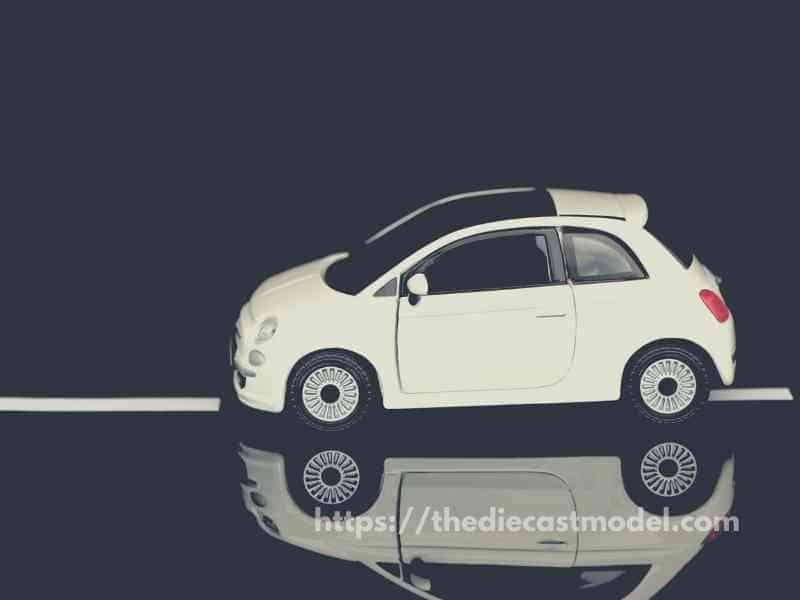 What die-cast cars are worth money?
There are many die-cast cars that are worth the money, like the Hot Wheels Volkswagen Beach Bomb having a book value of $175,000.00. Other expensive diecast models are the 1995 treasure hunt set valued at $3,600, collector number 271 worth $3,000, and Nascar Dale Earnhardt Jr. Chevy Montecarlo worth $4,500.
The majority of the old diecast cars are worth the money because of their limited supply. Since these models aren't being made anymore, their numbers continue to decrease as time passes.
Due to the increasing number of collectors, their demand, on the other hand, has been steadily increasing, which drives their prices.
For example, Lledo cars have the Lledo Chevrolet Panel Van, which is now valued at $450.00 because there are only 4 models left.
Furthermore, Lledo cars went bankrupt and are now named Corgi. But the original Lledo cars aren't being made anymore.
However, not all diecast models need to be old to be worth it. For example, premium diecast model brands sell high-quality and detailed models.
These models also tend to fetch a high price.
An example of this is Franklin Mint models, usually sold for $50 to $500 depending on their material quality and attention to detail.
As you can see, as long as you are taking care of your diecast models, most of these models tend to increase in value through time especially when the production for the specific model you have halted.
What's more, models tend to have their production year in them, which means your model will be unique to other models produced in a different year.
That's why diecast models tend to be worth a lot.
What's next? Do you want to know what year your model has been produced? I have a guide on checking the production year on Hot Wheels: How to tell how old a Hot Wheel is.

"Only the things I love"
thediecastmodel.com is reader-supported. When you buy through links on the site, I earn an affiliate commission.
So, here are the things I love when taking care of my Diecast Models.
Cleaning the Models
The first we are going to talk about is cleaning the models.
Removing Dust
Air Brush – For me, this is the best since it not just removes dust but you can use it in painting/clear coating.
Air Duster – This is a good alternative to Airbrush
Normal Brush – If you are short on budget, you can use a normal brush. However, make sure that the brush has soft bristles because there are some hard brushes than can cause scratches. That's why I recommended a good brush that can do the job properly.
Cleaning and Shining Hacks
Well, here are some of my cleaning hacks for removing scratches, oxidation, and so much more.
Removing Decal Adhesive – Use Goo Gone on those hard-to-remove decal adhesives. It works fast and works like charm!
Waxing and Polishing – Here is something a lot of people don't know. Waxing protects the clear coat and paint while polishing shines the model. Instead of buying it separately, use a 2 in 1 to save money. Get this instead.
Beginner Wax – The wax I recommended earlier is good and provides the best results based on my experience. But a beginner might have a problem especially if they're not good at applying wax. Solid wax reaching hard to reach surface can be hard to remove. You have two choices here. One is to use a qtips to reach those surfaces, another is to use a liquid wax I recommended.
Cleaning Wheels, Rubber, Plastic – Do not forget that rubber and plastic surface are quite different, especially in the cleaning process. Just wiping it down won't do the job. That's why I use Meguiar's Vinyl and Rubber Cleaner and Conditioner. Works like charm!
Make the Wheels Shine! – Making our models look good won't be complete without tiny details such as shiny wheels! Do not forget this because however small this is, the difference can be as big as night and day.
Remove Scratches Easily – Tiny scratches are not the end for your model. Here is a simple trick I've been using to make my models look scratch-free even without repainting. Use T-Cut.
Painting the Models
Painting Tools
Make sure when you paint models, have these ready.
Tape – A tape is important if you are painting a straight line. Furthermore, it will prevent your paint to scatter on other parts. I recommend Tamiya Tape since it is really made for models. Furthermore, they stick really well preventing paint splatters.
Brush (Beginner) – Find a good set of brushes to paint your models. Of course, you can opt for an airbrush but it's quite expensive.
Airbrush (Intermediate/Expert) – This will yield a significantly better result than an ordinary brush because you can easily spray the paint evenly. I recommend this if you know what you're doing.
Stand(Optional) – Stands are good because it can be hard to manually hold the models while painting. It is optional but in my opinion, the price is well worth it for the comfort it gives.
Drop Cloths – Drop Cloths will protect your surroundings from the paint.
Primer – The most common beginner mistake I see is painting models without any Primer. A primer will prevent imperfections such as bubbles or paint not sticking to your models. It is a small price to pay for quality results.
Clear Coat – A clear coat will protect the paint of your models. This will make the paint last longer. Also, it is the one responsible for making your models shine.
Paints
Of course, you can't do painting properly without paint. So here are the ones I recommend.
Acrylic Paint – Good for beginners because it dries quickly. However, it doesn't produce results as good as enamel paint.
Enamel Paint – Provides a good quality finish and longer-lasting paint. However, it takes longer to dry and requires expertise to use.
Model Maintenance
Model Storage
Simple Wood Cabinet – While it doesn't let you display your models, wooden cabinets are good storage for these models. For one, they are not heat conductors which means that the temperature inside will remain constant and remain cool. Furthermore, they prevent light from reaching the models which can cause oxidation.
Clear Cabinet with Lock – If you want to display your models, then I recommend this. It closes so dust won't easily get to your models. I also recommend you don't put more than 1 model in each compartment since metals are good conductors of heat.
Model Photography
So you want to show off your models to others? Well, I got you covered.
Here is my beginner-friendly model photography tutorial that teaches everything from taking pictures to the editing process.
You will also see me doing hands-on photography in that tutorial.
Here is the link: How to Take Pictures of a Diecast Model or Model Kit | Helpful Illustrated and Video Guide
Source