Norev: Is it a good brand?
One of the model brands you will hear on the market is Norev. Norev is popular since they are one of the brands that focus their attention on making products for the general public. Because of this popularity, many people are starting to wonder about a lot of things such as if Norev is a good brand and what Norev is as a company.
Norev is a good brand that provides highly detailed plastic models at a reasonable price. They are known for providing models to the domestic market. This means that they are focused on making models that will appeal to the general public. That's why their models are quite simple compared to other competitors.
This blog will answer some common questions regarding Norev. Furthermore, we would talk a little about the manufacturing process of Norev, a brief introduction to their company, and if they are a good brand for collectors and enthusiasts.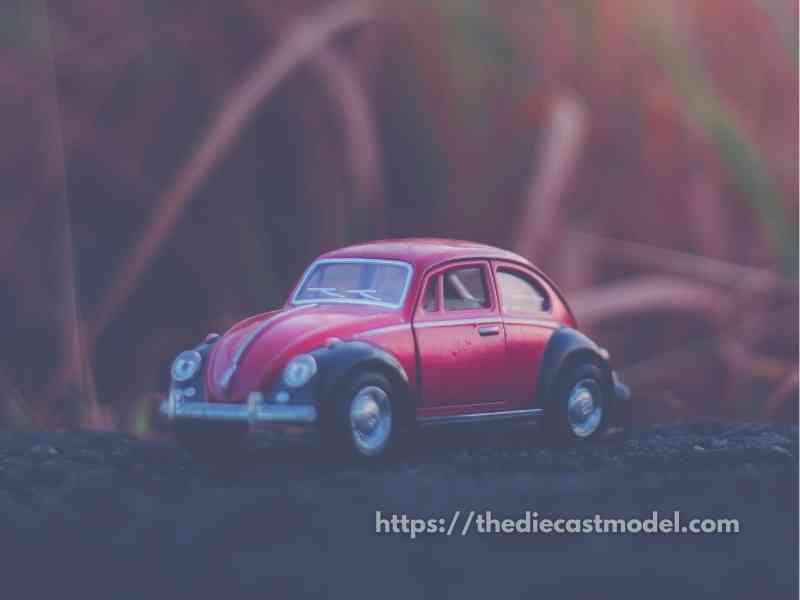 Is Norev a good brand?
Norev is a good brand when it comes to providing attention to detail such as rotating brake discs, non-dog leg hinges, and fine-finished interior. Furthermore, Norev is now trying to improve themselves such as when they used plastics with a more matte finish to produce better models.
Joseph Veron of the French Veron brothers founded Norev in September 1945 in Villeurbanne, near Lyon, France.
It's pronounced Norev, which is Veron reversed. His brother Emile founded Majorette, and the two are regarded as the godfathers of the French diecast industry.
Norev usually produced modern and vintage European vehicles, particularly those of French origin – though vehicles of Italian, German, British, and American origin have also been produced.
Unlike its closest competitor Solido, Norev was more focused on the domestic market.
In the race of popularity among the diecast model car brands, where does Norev stand?
Norev plastic models were distinguished by bright body colors and red (sometimes black) plastic hubs with white tires.
Attention to detail was also notable on the models.
Though the detailing was fantastic, the Rhodialite plastic used in the models was prone to fading and warping when exposed to direct sunlight for an extended period.
By the mid-1970s, Norev had corrected this by using a lighter plastic with a more matte finish.
In the 1960s and 1970s, Norev's main competitor was Solido, though Norev's offerings and approach to the market were more toy-oriented, whereas Solido appealed more to older collectors.
Norev wheel designs, for example, were frequently simple in comparison to Solido's highly accurate designs.
During the 'Jet Car' era, when most of the manufacturers were imitating Mattel's thin axle Hot Wheels, Norev wheels were generic and toy-like.
Even early on, Norev cars had cost-effective plastic bases, whereas many other manufacturers still used diecast metal bases.
Nonetheless, Norev's cars had excellent detail and proportion when compared to real vehicles.
Norev is getting better and better day by day.
It can be compared with Maisto in detailing. In fact, you can assume it is an Elite version of Maisto.
Most of the models now use rotating brake discs, non-dog leg hinges, and fine-finished interior. The paint on all of Norev is also quite impressive compared to the more expensive models.
For more information about Maisto, you may check this blog post: Is Maisto a good brand?
Where are Norev cars made?
Most Norev models are now made in China. Though their main headquarters are still in France, they started to move their production to China to decrease the cost of production. Because of this, they were able to compete with other brands when it comes to price.
Around 1980, Norev was either founded or acquired by LudOrev, which also produced toys and doll playsets.
The origin of the name is unknown, aside from the repetition of the last four letters, "orev."
Around the late 1980s, Jet-Car packaging stated "LudOrev locataire gérant de Norev" (tenant manager of Norev).
Perhaps the same old dies made and packaged in France were sold under the LudOrev name to differentiate them from new offerings made in China.
With new collectibles aimed more at adults, Norev has moved to the trendier sway.
The brand has taken several new directions with the new millennium while maintaining its heritage.
With its 1:18 scale series, a line of Japanese brand cars was introduced in 2005.
Also, like other companies such as Solido, Corgi Toys, and Schuco Modell, 1:43 scale cars cost $30 to $40 range, and 1:18 scale lines cost $60 to $70 range.
And most of these newer models are manufactured in China.
Although much of the company's production has moved to China, the company is still headquartered near Villeurbanne, France.
About Norev
One of Norev's first products, a small service garage building, included a set of 1:87 scale plastic cars.
Norev also began producing 1:43 scale plastic cars in 1953, using the new plastic product 'Rhodialite.' The majority of models were available as free-wheeling or with a friction motor drive.
The early models had brightly colored unpainted bodies, which were a major selling point.
While earlier models featured semi-realistic colors similar to what modern car manufacturers offered, later models deviated from realism and manifested vibrant, less realistic colors such as bright orange or lime green.
In its inception, French cars such as the Simca Aronde, Renault 4CV, Ford Vedette, Peugeot203, Citroen DS19, Renault Dauphine, Panhard Dyna Z, Peugeot403, and Citroen H Van were produced.
The first non-French model released was the Mercedes-Benz W196 race car in 1956, followed by the Jaguar 2.4L MK1 saloon a year later.
As time went on, Norev's line-up expanded to include more and more foreign models.
Around 1965, the first diecast metal Norev models appeared. Later, in 1971, the well-known 'Jet-Car' series debuted.
These were labeled hierarchically as the '600,' '700,' and '800' series.
The '600' line was manufactured poorly, and the production was soon discontinued.
Force claims that in the late 1970s, 1:66 scale Schucos appeared as a Norev line (the Mini-Jet series).
The Mini-Jets were praised for their good castings but chastised for their cheap plastic interiors and poor packaging. In addition, a Maxi-Jet line was launched consisting mainly of trucks.
Around 2010, Norev showed a few distinct trends.
First, certain models are either sold under other brand names or are made under other brand names.
For example, like Citroen SM Presidentielle, several former Norev castings were made and sold by Atlas Editions as collectors models.
Nobody knows if Norev makes the cars for Atlas Editions or if Norev just sells the castings.
Several venerable old diecast brands, including the French CIJ and Provence Moulage, have been acquired or reintroduced by Norev.
In 2008, Norev also reintroduced the Spot-On brand, which Tri-Ang in Northern Ireland previously manufactured.
This was strange because Spot-offerings On's had no French flavor at all.
Whereas CIJ focuses on trucks and industrial models and Norev on more everyday French cars with some racing versions, Provence Moulage appears to be focused on French historical and concept vehicles with higher model pricing.
In 2008, it was announced that the historic brand of JRD would be launched, but no new JRD models appear to have been released as of 2011.
It seems Norev has remained a very French entity, traveling down a nostalgic path, resurrecting other lost French (and English) toy brands.
Conclusion
Norev makes a good brand as collectibles. Though it's better than Maisto, or even its sister concern Majorette, it's still far behind in quality compared to the high-end diecast brands. In my opinion, Norev is an excellent link between the low and high end.

"Only the things I love"
thediecastmodel.com is reader-supported. When you buy through links on the site, I earn an affiliate commission.
So, here are the things I love when taking care of my Diecast Models.
Cleaning the Models
The first we are going to talk about is cleaning the models.
Removing Dust
Air Brush – For me, this is the best since it not just removes dust but you can use it in painting/clear coating.
Air Duster – This is a good alternative to Airbrush
Normal Brush – If you are short on budget, you can use a normal brush. However, make sure that the brush has soft bristles because there are some hard brushes than can cause scratches. That's why I recommended a good brush that can do the job properly.
Cleaning and Shining Hacks
Well, here are some of my cleaning hacks for removing scratches, oxidation, and so much more.
Removing Decal Adhesive – Use Goo Gone on those hard-to-remove decal adhesives. It works fast and works like charm!
Waxing and Polishing – Here is something a lot of people don't know. Waxing protects the clear coat and paint while polishing shines the model. Instead of buying it separately, use a 2 in 1 to save money. Get this instead.
Beginner Wax – The wax I recommended earlier is good and provides the best results based on my experience. But a beginner might have a problem especially if they're not good at applying wax. Solid wax reaching hard to reach surface can be hard to remove. You have two choices here. One is to use a qtips to reach those surfaces, another is to use a liquid wax I recommended.
Cleaning Wheels, Rubber, Plastic – Do not forget that rubber and plastic surface are quite different, especially in the cleaning process. Just wiping it down won't do the job. That's why I use Meguiar's Vinyl and Rubber Cleaner and Conditioner. Works like charm!
Make the Wheels Shine! – Making our models look good won't be complete without tiny details such as shiny wheels! Do not forget this because however small this is, the difference can be as big as night and day.
Remove Scratches Easily – Tiny scratches are not the end for your model. Here is a simple trick I've been using to make my models look scratch-free even without repainting. Use T-Cut.
Painting the Models
Painting Tools
Make sure when you paint models, have these ready.
Tape – A tape is important if you are painting a straight line. Furthermore, it will prevent your paint to scatter on other parts. I recommend Tamiya Tape since it is really made for models. Furthermore, they stick really well preventing paint splatters.
Brush (Beginner) – Find a good set of brushes to paint your models. Of course, you can opt for an airbrush but it's quite expensive.
Airbrush (Intermediate/Expert) – This will yield a significantly better result than an ordinary brush because you can easily spray the paint evenly. I recommend this if you know what you're doing.
Stand(Optional) – Stands are good because it can be hard to manually hold the models while painting. It is optional but in my opinion, the price is well worth it for the comfort it gives.
Drop Cloths – Drop Cloths will protect your surroundings from the paint.
Primer – The most common beginner mistake I see is painting models without any Primer. A primer will prevent imperfections such as bubbles or paint not sticking to your models. It is a small price to pay for quality results.
Clear Coat – A clear coat will protect the paint of your models. This will make the paint last longer. Also, it is the one responsible for making your models shine.
Paints
Of course, you can't do painting properly without paint. So here are the ones I recommend.
Acrylic Paint – Good for beginners because it dries quickly. However, it doesn't produce results as good as enamel paint.
Enamel Paint – Provides a good quality finish and longer-lasting paint. However, it takes longer to dry and requires expertise to use.
Model Maintenance
Model Storage
Simple Wood Cabinet – While it doesn't let you display your models, wooden cabinets are good storage for these models. For one, they are not heat conductors which means that the temperature inside will remain constant and remain cool. Furthermore, they prevent light from reaching the models which can cause oxidation.
Clear Cabinet with Lock – If you want to display your models, then I recommend this. It closes so dust won't easily get to your models. I also recommend you don't put more than 1 model in each compartment since metals are good conductors of heat.
Model Photography
So you want to show off your models to others? Well, I got you covered.
Here is my beginner-friendly model photography tutorial that teaches everything from taking pictures to the editing process.
You will also see me doing hands-on photography in that tutorial.
Here is the link: How to Take Pictures of a Diecast Model or Model Kit | Helpful Illustrated and Video Guide
Source