Everything you need to know about Tomica Car Models
Tomica is one of the leading car brands dating to the 1970s. If you have heard about this brand and would like to know all its details, this blog post is for you.
Tomica cars were invented by a man named Eijira Tomiyama. These model cars are actually famous because of their attention to detail despite their model size. The reason is that most Tomica car models are made with only 3 inches of size or 1/64 scale.
In here, you'll find comprehensive details about Tomica ranging from history, who invented the bans, a comparison between Tomica and Hot Wheels. So, this blog post will discuss everything you need to know about Tomica Car Models.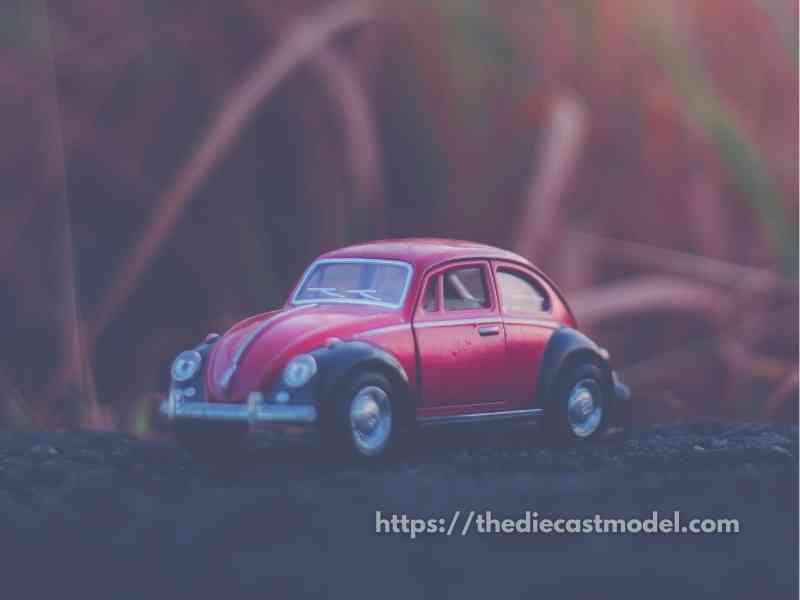 Who Invented Tomica Cars
Eijira Tomiyama is the one who invented Tomica cars in Tokyo in 1924. However, it was only until 1970 that they started manufacturing diecast cars popular with Tomica. The move was instigated by the rising increase in demand for toy cars.
When Tomica cars started, Hot Wheels and Matchbox were popular brands.
These popular brands are right now and still famous. In fact, many people would know these brands at first glance.
Recommended Read: If you are interested in the difference between Hot Wheels and Matchbox, I recommend you to read this article where I differentiated both of them: Hot Wheels vs. Matchbox Cars.
But back to Tomica.
Tomica can actually be called Japanese Matchbox cars. The reason is that it is small in size, which is usually about 3 inches. In fact, Tomica's name was given after the cars produced by Takara Tomy Co. of Japan to refer to the 3-inch sized mainstream cars.  
Furthermore, because of their size, it is also called "Pocket Cars."
What Scale are Tomica Cars
The Tomica cars models have a scale of 1/64. Even with their small size, Tomica car models feature high-level realism focusing on detail in the tires, wheels, trim, paint, and emblems. Additionally, their models feature moving traits like suspension.
But Tomica cars have other scales. The problem is that it is not as famous as its 3-inch models, which is the 1/64 scale.
For example, there is a Tomica Dandy that is a 1:43 scale.
Even with a small model, Tomica provided extreme attention to detail to their model cars. This extreme attention to detail, despite its small size, is what separated Tomica apart from its competition.
For example, for a small model, Tomica cars have detailed tires, wheels, and emblems.
Even suspension, which is really rare for a car this size, is present in a Tomica Model.
This is what made Tomica Cars really famous to collectors.
Recommended Read: If you are interested in diecast scales, I recommend you read my other article, where I broke down the different diecast scales for you to check out. Here is the link: Diecast Model Scales: An Analysis
How many Tomica Cars are there?
There are currently 140 models in the Tomica car model lineup. But the lineup is being renewed as there are releases of new models, and the release takes place every Saturday of every month.
These models are named with numbers for easy identification.
For example:
No. 30 Mitsubishi Pajero
No. 9 Komatsu
No. 105 Coca Cola Truck
No. 42 Datsun Pickup Truck
There are currently 140 models, but with new releases in the future and the rising trend for diecast cars, Tomica will add more soon.
This article will be updated in future releases.
Is Tomica Better than Hot Wheels?
If you wonder if Tomica cars are better than hot wheels, you'll find all details about these two car brands in this section. We will compare each of the key features of these brands. But I would like to give the answer immediately.
Tomica is better than Hot Wheels if you are looking for quality, attention to detail, and durability. But if price and popularity are your preference, then Hot Wheels are cheaper and usually more popular to the general public. When it comes to model scales, they don't differ.
Price and quality
Hot wheel cars are cheap when compared to the Tomica cars. One of the reasons they are cheap is that they are made up of low-quality materials and are not keen on details. For example, hot wheel cars are made of plastic, and the paint is cheap compared to Tomica cars.
On the other hand, Tomica is more expensive than Hot Wheel cars because their models are made up of the best plastics on the market, and they look solid and shiny, indicating the paint is of high quality.
Models
Another key feature to assist knows which is better between Tomica and hot wheels is the models. The hot wheel cars models feature decals and custom rims. Tomica cars feature factory specifications.
In terms of the types of models, there are many Tomica JDM models, and they usually add models on a monthly basis.
There are approximately 140 models where one model is released each year. The hot wheels model change in between 1-3 months. 
Durability
Tomica cars are made up of solid metal and also chassis. Thus, they are mostly durable car models. But the paint and suspension are not durable since it is fragile. The hot wheels cars are least durable compared with Tomica. Their body is thin and has scratchy windows.
Scale
Both Tomica and hot wheels differ in scale, but the difference is not huge as they range from 1/64 to 1/66, respectively. This is because Tomica aims to manufacture as small cars as possible that fit in a child's hand.
With these features above, every car brand has benefits and disadvantages in terms of features.  However, Tomica looks like the ideal car brand over Hot Wheels.
However, some are of the contrary opinion if you consider the price because Hot Wheels are cheaper than Tomica.
About Tomica
Tomica is a diecast toy brand that has been producing cars for children since 1970. Takara Tomy Co. of Japan owns the brand.
The brand focused on the manufacturing of Japanese cars. Most of the models were had a scale of 1:64, and there were large cars with a scale of 1:43. The target collectors of these Diecast cars are those who love Japanese cars.
As for Tomica's production, the B/O Tomica car models are made in Japan, while the motor Tomica car models are made in China.
B/O stands for battery operated. They are powered by an internal power unit. These B/O Tomica cars are very unique, and that's why it is only manufactured in Japan.
How Tomica started car production
Tomica started car production for children when the founders wanted children in Japan to have small diecast cars inspired by the cars being produced by Japanese cars manufacturers.
Tomica made the dream possible after they modeled different models featuring made-in-Japan cars, but these diecast cars were small and could fit in a child's hand.
Tomica's popularity grew bigger due to the types of cars they made, among other features. Notably, Tomica manufacturers focused on producing Diecast cars featuring bodies with an authentic feel. The painting was the same as the same baked enamel finish used on real cars.
Fun fact.
In Japan, you will find that 5 in 8 children own a Tomica car. This indicates that it is a famous brand in Japan and other parts of the world. 
Even though the Tomica model has changed over the years, the love of these iconic cars still stands.
What is Tomica's black box?
Tomica black box is where the Tomica models are placed. It is the same as Hot Wheel's card. Some use the box to store the car even after purchasing, while others throw it away. All Tomica models are packed in this called black box.
However, if you are a collector, I recommend you not to throw away the black box. In fact, keep the model there so its value will be preserved.
These car models are good and collection-worthy and their value is maintained while in the box.
Another reason why you should not throw the box is that the maintenance of the model cars is affected once you've opened it. The box protects it from harm that can affect its paint.
If you're not good at preserving model cars such as knowing how to polish or repaint, then it is better to put the car in the box since its maintenance can be tiring for someone who has no idea how to do it.
Recommended Read: If you are interested in the value of these cars and what affects them, then you may check out this article: Do diecast cars increase in value?
Final words
Tomica is a car brand worthy of collecting if you love diecast cars. It is a popular car brand, especially in Asian countries.
Even though time has changed and they don't manufacture the same models and 1970s, they focus on manufacturing cars that you will love to have in your collection.
If you would like to purchase Tomica cars, you can find them in major retailer shops and online shops like eBay.
There are currently 140 models; thus, you will find something depending on your preference.

"Only the things I love"
thediecastmodel.com is reader-supported. When you buy through links on the site, I earn an affiliate commission.
So, here are the things I love when taking care of my Diecast Models.
Cleaning the Models
The first we are going to talk about is cleaning the models.
Removing Dust
Air Brush – For me, this is the best since it not just removes dust but you can use it in painting/clear coating.
Air Duster – This is a good alternative to Airbrush
Normal Brush – If you are short on budget, you can use a normal brush. However, make sure that the brush has soft bristles because there are some hard brushes than can cause scratches. That's why I recommended a good brush that can do the job properly.
Cleaning and Shining Hacks
Well, here are some of my cleaning hacks for removing scratches, oxidation, and so much more.
Removing Decal Adhesive – Use Goo Gone on those hard-to-remove decal adhesives. It works fast and works like charm!
Waxing and Polishing – Here is something a lot of people don't know. Waxing protects the clear coat and paint while polishing shines the model. Instead of buying it separately, use a 2 in 1 to save money. Get this instead.
Beginner Wax – The wax I recommended earlier is good and provides the best results based on my experience. But a beginner might have a problem especially if they're not good at applying wax. Solid wax reaching hard to reach surface can be hard to remove. You have two choices here. One is to use a qtips to reach those surfaces, another is to use a liquid wax I recommended.
Cleaning Wheels, Rubber, Plastic – Do not forget that rubber and plastic surface are quite different, especially in the cleaning process. Just wiping it down won't do the job. That's why I use Meguiar's Vinyl and Rubber Cleaner and Conditioner. Works like charm!
Make the Wheels Shine! – Making our models look good won't be complete without tiny details such as shiny wheels! Do not forget this because however small this is, the difference can be as big as night and day.
Remove Scratches Easily – Tiny scratches are not the end for your model. Here is a simple trick I've been using to make my models look scratch-free even without repainting. Use T-Cut.
Painting the Models
Painting Tools
Make sure when you paint models, have these ready.
Tape – A tape is important if you are painting a straight line. Furthermore, it will prevent your paint to scatter on other parts. I recommend Tamiya Tape since it is really made for models. Furthermore, they stick really well preventing paint splatters.
Brush (Beginner) – Find a good set of brushes to paint your models. Of course, you can opt for an airbrush but it's quite expensive.
Airbrush (Intermediate/Expert) – This will yield a significantly better result than an ordinary brush because you can easily spray the paint evenly. I recommend this if you know what you're doing.
Stand(Optional) – Stands are good because it can be hard to manually hold the models while painting. It is optional but in my opinion, the price is well worth it for the comfort it gives.
Drop Cloths – Drop Cloths will protect your surroundings from the paint.
Primer – The most common beginner mistake I see is painting models without any Primer. A primer will prevent imperfections such as bubbles or paint not sticking to your models. It is a small price to pay for quality results.
Clear Coat – A clear coat will protect the paint of your models. This will make the paint last longer. Also, it is the one responsible for making your models shine.
Paints
Of course, you can't do painting properly without paint. So here are the ones I recommend.
Acrylic Paint – Good for beginners because it dries quickly. However, it doesn't produce results as good as enamel paint.
Enamel Paint – Provides a good quality finish and longer-lasting paint. However, it takes longer to dry and requires expertise to use.
Model Maintenance
Model Storage
Simple Wood Cabinet – While it doesn't let you display your models, wooden cabinets are good storage for these models. For one, they are not heat conductors which means that the temperature inside will remain constant and remain cool. Furthermore, they prevent light from reaching the models which can cause oxidation.
Clear Cabinet with Lock – If you want to display your models, then I recommend this. It closes so dust won't easily get to your models. I also recommend you don't put more than 1 model in each compartment since metals are good conductors of heat.
Model Photography
So you want to show off your models to others? Well, I got you covered.
Here is my beginner-friendly model photography tutorial that teaches everything from taking pictures to the editing process.
You will also see me doing hands-on photography in that tutorial.
Here is the link: How to Take Pictures of a Diecast Model or Model Kit | Helpful Illustrated and Video Guide