Lledo Cars: Are they Still Being Made?
Lledo cars are one of the old diecast model brands that made a significant impact in the industry. They also introduced many unique things to the industry, such as the introduction of their unique scales. However, because of too much acquisition and rebranding, many wonder if they are still in the market today. I've done some research to present the things I've found in this blog post.
Lledo cars are not being made because they went bankrupt in 1999. This caused them to have a rebrand leading to the new brand Corgi. Corgi went through numerous launches until now where Corgi recently released a new series called the Corgi Chunkies.
So, what happened with Lledo cars? Are they still made?  In this blog post, we are going to talk about a brief history of Lledo cars. We will talk a little about how it was made, about the company, and some rare models from Lledo worth collecting.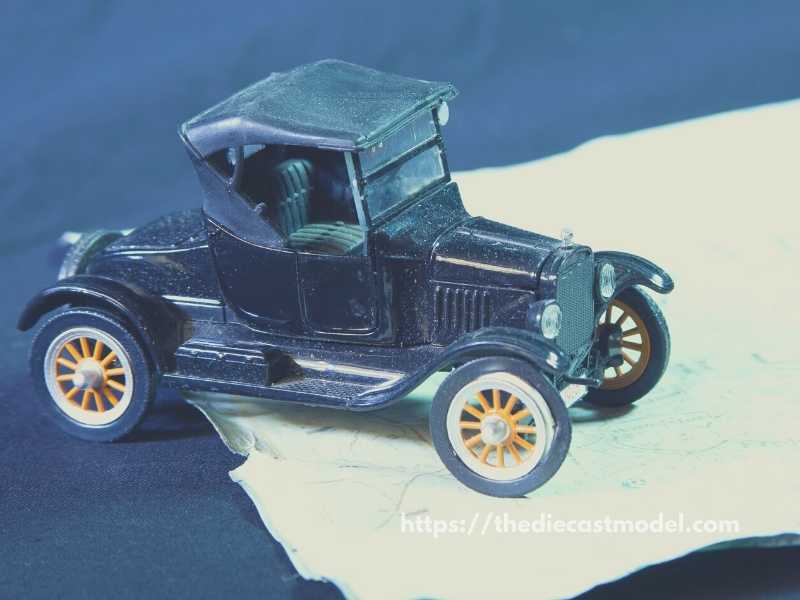 Are Lledo cars still made?
Lledo began in 1982. It was the end for Lesney Products (Matchbox Toys Ltd.), which went bankrupt on June 11, 1982.
On September 24, 1982, Universal Toys, owned by David Yeh, came up as the buyer and relocated the factory to Hong Kong.
After a few years, Universal Toys removed the name "Lesney Products" from all molds.
Jack Odell and Bert Russel founded a new diecast model company called "Lledo."
Odell believed that producing British models for British collectors could still be profitable in England.
In 1982, Jack and Bert purchased a large portion of the Lesney tooling and machinery from the Matchbox factory in Enfield, Essex, and began an eight-month tooling-up program for six models known as the 'Days Gone series.
The first of Lledo's three-piece themed sets were released in 1987.
It was released in a special full-color pack to commemorate the Royal Flying Corps' 75th anniversary, with three models representing early airfield support vehicles.
Only 10,000 of these sets were made, each with its own unique numbered certificate of authenticity.
They were a massive hit with Lledo collectors and started a new trend in Days Gone collecting.
This set's value has already risen, and a good example is now worth around £50.
Following the initial success of the limited edition sets, Lledo went a step further in 1989, the year of the Battle of Britain's 50th anniversary.
During the 50th anniversary, two commemorative sets were created: one with a limited edition of 10,000 pieces and the other with an open or unlimited edition.
Both sets included various airfield support vehicles from the early days of the Battle of Britain, and Lledo donated to the RAF Benevolent Fund for each pack sold.
The open set was a huge success, marking a new era in the company's history.
The sets were successful and generated over £1 million in revenue as a single model in just 12 months.
Lledo was the largest diecast model manufacturing company in the UK in 1998, employing around 300 people and manufacturing over 6 million models per year.
In 1999, Corgi paid nearly 2 million pounds to acquire certain assets from Lledo, including the right to the Lledo brand name and specific tooling.
What scale are Lledo vehicles?
Lledo made scale cars that are in the 1:80 to 1:100 scale which is new to the market. However, they started introducing the 1:43 scale model after introducing the Vanguards, which is different from their previous Lledo models.
Lledo collaborated with Kellogg's cereals in the United Kingdom to create a set of four land speed record cars in 1993. 
The vehicles were dubbed "Land Speed Legends." They included the 1935 Sir Malcolm Campbell-Railton Blue Bird, John Cobb's Railton Mobil Special, Craig Breedlove's second Spirit of America,  and Richard Noble's Thrust 2.
These models were a significant departure from Lledo's usual multiple-livery classic vehicle fare.
They were entirely new castings that Lledo did not subsequently reproduce in any other promotional form. 
The models ranged in scale from 1:80 to 1:100. (the actual cars were huge).
In 1996, Lledo introduced the Vanguards line, specializing in classic British cars and other European vehicles.
The first model was Ford Anglia's fourth update (1959–1968). 
Many traditional British marques were represented in the For Anglia's fourth update, including Hillmans, Jowett's, Wolseleys, Rovers, Triumphs, Vauxhalls, Austins, Morrises, and Jaguars, and the range grew to more than 40 different vehicles.
Ford Transit vans and Ford Thames Trader trucks, Commer dropside, Morris commercial van, Dennis F8 fire engine, Bedford S Type trucks, Land Rover LWB and Defender, and Karrier box back were among the British trucks produced.
Later, the Volkswagen Transporter van was available in various liveries, including bright yellow with the Bosch Auto Electrical logo.
Vanguards differed from previous Lledos in that they were produced on a consistent 1:43 scale.
About Lledo
Jack Odell, the former president of Matchbox, founded the 'Lledo' company in 1982.
He established Lledo as a diecast model company with Mr. Bert Russell.
Jack Odell's wartime experiences in the African desert inspired the name 'Lledo.'
He reversed his surname and became known as 'Lledo' to avoid forgetting his wireless call sign.
Their goal was to recreate the area of the 1920s and 1930s in diecast vehicles and wagons.
For more than ten years, Lledo was one of the leading diecast toy car brands.
However, the brand couldn't compete with the high-quality, low-cost diecast producers of Hong Kong and China.
What Happened to Lledo?
Lledo declared bankruptcy in 1999 because it couldn't compete with other companies who outsourced production to China. Their competitors started to significantly reduce their cost of production and were able to sell high-quality models at a cheaper price. Lledo's naming rights was bought by Corgi and are now known as the Corgi Classics Range.
Despite shipping large quantities of products, the company could not compete with low-cost producers from Hong Kong and China who entered the special promotions market with high-quality products.
As a result, Lledo declared bankruptcy in 1999.
Corgi purchased the naming rights and model range, who continued to manufacture Lledo models in China until 2005, and Corgi merged the remaining models into the Corgi Classics range.
Which Lledo cars are rare?
The Lledo DG30020a 1939 Chevrolet Panel Van is the only model of Lledo considered rare these days. This is because old Lledo cars are aimed at kids. Thus, most models are lost, damaged, or improperly stored. Currently, only 4 of these models left have a book value of about $450.00.
When many classic diecast toys aimed at kids became highly collectible, the Days Gone line model series aimed at adult collectors couldn't.
With children's toys, most examples produced were played with, lost, damaged, or improperly stored, and people discarded their boxes almost instantly.
This resulted in rare pieces in pristine condition with new-looking boxes commanding ridiculous prices.
Almost none of the Lledo "Days Gone" range was vigorously played with, and nearly all of them were intact in their original boxes.
Because there are so many variations on just a few basic models, assembling a complete collection is unnecessary and repetitive.
Hence, these toys can be found almost anywhere old toys are sold in mint condition for a few pounds.
Only one model of Lledo is known to be rare these days.
Lledo DG30020a 1939 CHEVROLET PANEL VAN, JACK DANIELS WHISKY, BLACK BODY WITH WHITE LETTERING, DG BASE.
Only four of these genuine DG models were ever produced, and the value is £450.00.

"Only the things I love"
thediecastmodel.com is reader-supported. When you buy through links on the site, I earn an affiliate commission.
So, here are the things I love when taking care of my Diecast Models.
Cleaning the Models
The first we are going to talk about is cleaning the models.
Removing Dust
Air Brush – For me, this is the best since it not just removes dust but you can use it in painting/clear coating.
Air Duster – This is a good alternative to Airbrush
Normal Brush – If you are short on budget, you can use a normal brush. However, make sure that the brush has soft bristles because there are some hard brushes than can cause scratches. That's why I recommended a good brush that can do the job properly.
Cleaning and Shining Hacks
Well, here are some of my cleaning hacks for removing scratches, oxidation, and so much more.
Removing Decal Adhesive – Use Goo Gone on those hard-to-remove decal adhesives. It works fast and works like charm!
Waxing and Polishing – Here is something a lot of people don't know. Waxing protects the clear coat and paint while polishing shines the model. Instead of buying it separately, use a 2 in 1 to save money. Get this instead.
Beginner Wax – The wax I recommended earlier is good and provides the best results based on my experience. But a beginner might have a problem especially if they're not good at applying wax. Solid wax reaching hard to reach surface can be hard to remove. You have two choices here. One is to use a qtips to reach those surfaces, another is to use a liquid wax I recommended.
Cleaning Wheels, Rubber, Plastic – Do not forget that rubber and plastic surface are quite different, especially in the cleaning process. Just wiping it down won't do the job. That's why I use Meguiar's Vinyl and Rubber Cleaner and Conditioner. Works like charm!
Make the Wheels Shine! – Making our models look good won't be complete without tiny details such as shiny wheels! Do not forget this because however small this is, the difference can be as big as night and day.
Remove Scratches Easily – Tiny scratches are not the end for your model. Here is a simple trick I've been using to make my models look scratch-free even without repainting. Use T-Cut.
Painting the Models
Painting Tools
Make sure when you paint models, have these ready.
Tape – A tape is important if you are painting a straight line. Furthermore, it will prevent your paint to scatter on other parts. I recommend Tamiya Tape since it is really made for models. Furthermore, they stick really well preventing paint splatters.
Brush (Beginner) – Find a good set of brushes to paint your models. Of course, you can opt for an airbrush but it's quite expensive.
Airbrush (Intermediate/Expert) – This will yield a significantly better result than an ordinary brush because you can easily spray the paint evenly. I recommend this if you know what you're doing.
Stand(Optional) – Stands are good because it can be hard to manually hold the models while painting. It is optional but in my opinion, the price is well worth it for the comfort it gives.
Drop Cloths – Drop Cloths will protect your surroundings from the paint.
Primer – The most common beginner mistake I see is painting models without any Primer. A primer will prevent imperfections such as bubbles or paint not sticking to your models. It is a small price to pay for quality results.
Clear Coat – A clear coat will protect the paint of your models. This will make the paint last longer. Also, it is the one responsible for making your models shine.
Paints
Of course, you can't do painting properly without paint. So here are the ones I recommend.
Acrylic Paint – Good for beginners because it dries quickly. However, it doesn't produce results as good as enamel paint.
Enamel Paint – Provides a good quality finish and longer-lasting paint. However, it takes longer to dry and requires expertise to use.
Model Maintenance
Model Storage
Simple Wood Cabinet – While it doesn't let you display your models, wooden cabinets are good storage for these models. For one, they are not heat conductors which means that the temperature inside will remain constant and remain cool. Furthermore, they prevent light from reaching the models which can cause oxidation.
Clear Cabinet with Lock – If you want to display your models, then I recommend this. It closes so dust won't easily get to your models. I also recommend you don't put more than 1 model in each compartment since metals are good conductors of heat.
Model Photography
So you want to show off your models to others? Well, I got you covered.
Here is my beginner-friendly model photography tutorial that teaches everything from taking pictures to the editing process.
You will also see me doing hands-on photography in that tutorial.
Here is the link: How to Take Pictures of a Diecast Model or Model Kit | Helpful Illustrated and Video Guide
Source