Hot Wheels: How to tell if it is valuable
I remember those flashy Hot Wheels ads when I was younger. Since I am always watching some cartoons, I also see those ads on Hot Wheels and how cool they look. That's why when I was young, I am always in awe when those ads pop up. Right now, I still have some diecast toys around and one of the questions I have is are these Hot Wheels I had are valuable. If that is the case, then how can I tell if it is valuable.
To tell if a Hot Wheels is valuable, you need to check its manufacturing date. Hot Wheels that are made in the 1960s and 1970s are now extremely valuable and rare. Thus, a lot of collectors and scalpers are looking for them. Furthermore, you can also check its condition, color, variation, and series to know its value.
This blog post will give you some of the things you should look out for in order to know if a Hot Wheel is valuable. Furthermore, I gave some examples of Hot Wheels that are now very valuable plus, their current market price. Lastly, I recommended a guide for you to find out where you can sell your models both offline and online. This is very important especially if it is your first time buying or selling on those platforms.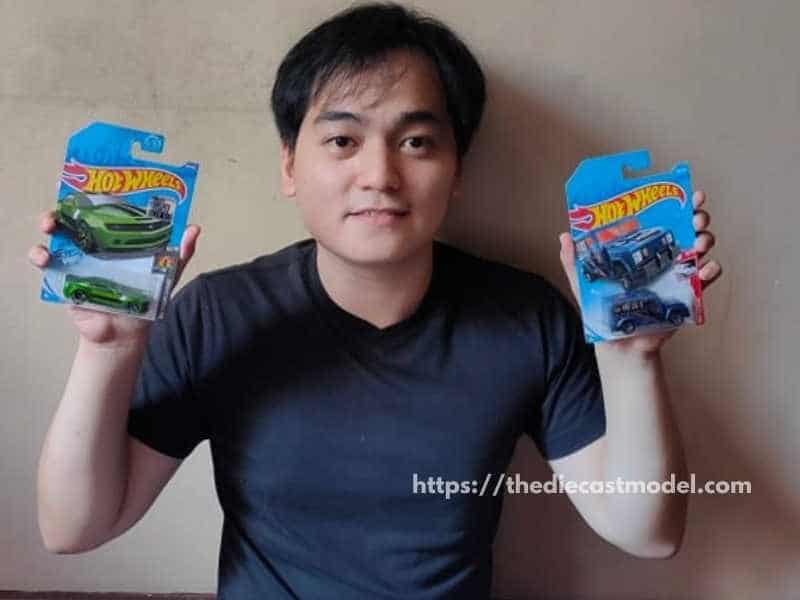 How do you tell if a Hot Wheels is valuable?
Mattel, the creator of Hot Wheels,  was co-founded by Elliot Handler and his wife Ruth.
The most fascinating thing about Mattel is that not only did Elliot Handler create one of the most iconic model toy cars of all time, but his wife Ruth also created the Barbie doll (another iconic toy).
Elliot wanted his toy cars to be the best and most realistic replicas of real cars possible. He hired a GM car designer and a rocket scientist to design them.
The Hot Wheels brand was born as a result.
Hot Wheels cars and other collectibles have a lot of history and are considered rare. It is determined by the type of Hot Wheels cars and other relevant factors when it comes to value.
Typically, selling them to the right person can earn you thousands of dollars.
Like any other diecast model car, the value of Hot Wheels is determined by some factors.
1. Date of manufacturing
When it comes to collectibles, the date of manufacture is extremely important.
It is assumed that rare items manufactured in the twentieth century are more valuable. So, before you consider the value of Hot Wheels, you must first determine its age.
If a model was made in the 1960s or 1970s, it would be more valuable than others.
2. Color
Some color variants of Hot Wheels are tough to find. For example, purple is scarce and more expensive than others. This is how you can prove the value of your hot wheels.
3. Variations
Variations in production models, such as changes in materials, dies, or color scheme, also determine the value of a Hot Wheels model.
For example, a particular model car may be equipped with various types of wheels, such as plastic or metal, throughout its production, and one wheel type may be more valuable than the others.
4. Rarity
A model produced in mass quantities in its inception will be rarer and more valuable today than one produced in comparable quantities in the nineties.
Some Hot Wheels are produced in limited quantities on purpose to achieve a high initial sales price and maintain a high value on the collectors market.
One of the most valuable Hot Wheels is the Rear-Loading Beach Bombs, which were never released to the market. There are only 48 of them in existence.
5. Condition
The condition of a model is very important. The better the condition, the higher the value.
Hot wheels cars that are still in their original boxes are always more valuable to collectors than those that aren't.
A mint-in-box model can be worth far more than a mint model without a box in some cases, assuming all other factors remain constant.
As a general rule, a model in mint condition is worth 20-25% more than the ones outside the box.
6. Series
Some series are extremely valuable than others and sometimes nearly impossible to trace.
Models from 1968 to 1977 were dubbed "Redlines" because their wheels had a red pinstripe on the side. Now, Redlines made a comeback in special series models, and they are extremely rare and expensive.
Hot Wheels also has a Red Line Club, an annual premium membership that gives access to exclusive deals and features.
The Treasure Hunt years, which began in 1995 and continue today, are the next significant era of Hot Wheels.
Treasure Hunts are usually easy to spot because they all have a flame in a circle logo either on a door or a spoiler, but it can also be hidden inside some colorful graffiti art or a stripy decal.
The logo can also be found on the blister box behind the diecast model.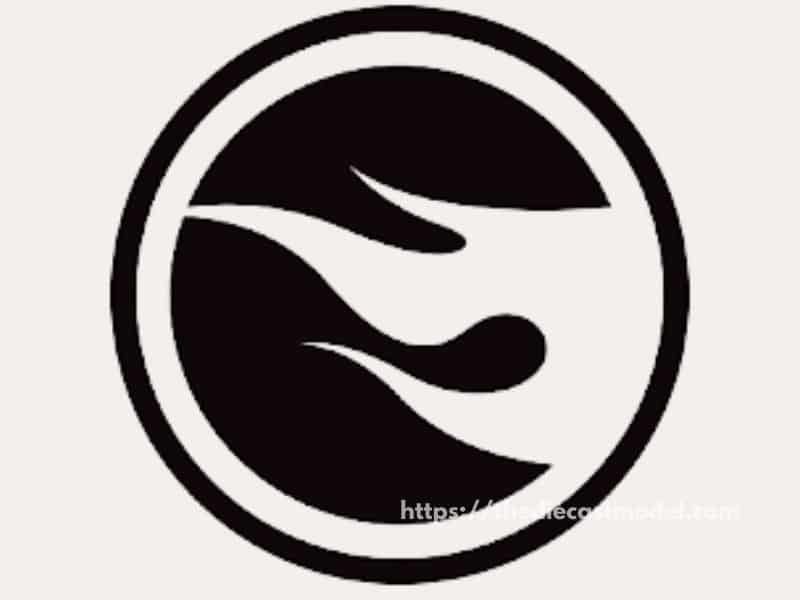 Here is a photo of my Treasure Hunts and the logo inside the cars.
The Super Treasure Hunt is more intriguing. They are much more difficult to find because their production number is even relatively low.
If you see one, you must buy it right away.
Typically, they represent a "tuned" version of a standard Mainline, but with a better paint job, more stripes, flames, or artwork, and the Real Riders.
Their tires are sometimes referred to as Redlines. They also have the letters TH somewhere on their bodies, which is how you can identify them.
Here is the close-up photo of my Super Treasure Hunt so you can see the Super Treasure Hunt Logo.
I know that the major reason why you are checking this blog post is to know if you can sell your Hot Wheels.
If that is the case, I made a blog post on a simple guide on how to sell your diecast collection. It talks about where you could sell your models and the things you have to know when selling on these platforms. Here is the link if you're interested: Selling your diecast collection: Where and How?
7. Errors
People who aren't aware might feel cheated if they get a model which looks like an error. For them, they might see it a factory error that removes the value of the models.
However, for Hot Wheel error collectors, that's far from the truth.
In fact, having a Hot Wheel error could increase its value by a lot.
Hot Wheels errors are any errors that the Hot Wheels model entails. These include an incorrect orientation in the package, placement in the wrong blister bubble, mismatched wheels, wrong wheel size, and much more. These models are in high demand if they're in good condition.
Here is an example.
This is a 2000 Hot Wheels #242 White Olds 442 Hot Wheels Error.
In the model, the undercarriage is placed on the vehicle in reverse so that headlights are in the back and taillights are in the front, as seen from the picture.
If I tell you that the usual 2000 Hot Wheels #242 White Olds 442 costs around $3.50, How much do you think a simple error like this costs?
This Hot Wheels error costs around $25 to $30.
That's about a 757% increase in value!
Recommended Read: If you're interested in Hot Wheels errors, you should know how to differentiate them from fake Hot Wheels. To know more about Hot Wheels errors and how to differentiate them from fake ones, please check my guide here: Are Hot Wheels Errors worth the money?
What Hot Wheels will be worth money?
According to Hot Wheels guru Bruce Pascal, these are some models that will be worth your money.
1. 1969 Ed Shaver Blue AMX Valued at $10,000
This model, which was only available in the United Kingdom as part of Mattel's sponsorship deal with Ed Shaver, has been on collectors' radar for years.
The only thing that distinguishes the genuine Ed Shaver AMX from the more common non–Ed Shaver models is the graphic treatment.
As a result, if you come across one of these AMXs, you must determine whether the stickers are genuine or fake.
2. 1971 Purple Olds 442 Valued at $12,000
Many collectors consider the purple Olds 442, which was manufactured exclusively in Mattel's Hong Kong facility in 1971, to be the rarest Olds Hot Wheels car and the rarest of all production redline Hot Wheels.
3. 1969 Brown Custom Charger Valued at $13,000
The Custom Charger was a trendy model that was produced between 1969 and 1971. The brown one is an exception–only a few are known to exist. Many collectors believe it is a prototype rather than a series production model.
4. 1968 Over Chrome Camaro Valued at $25,000
While lime or "antifreeze" Hot Wheels are common, this is a rare antifreeze-over-chrome-finish Camaro used for advertising purposes.
The Camaro, which was made in the same way as a Christmas ornament, appeared in commercials with higher production values. Now only 20 Hot Wheels cars with this unique finish are known to exist.
5, 1969 Pink, Rear-Loading Beach Bomb Valued at $150,000
The rear-loading Beach Bomb is widely regarded as one of the most collectible Hot Wheels ever made.
This Beach Bomb was replaced with a slightly different design featuring side-mounted surfboards and a full-length plastic sunroof.
A few other copies in different colors have made their way into the public domain, but only two Pink copies are known to exist.

"Only the things I love"
thediecastmodel.com is reader-supported. When you buy through links on the site, I earn an affiliate commission.
So, here are the things I love when taking care of my Diecast Models.
Cleaning the Models
The first we are going to talk about is cleaning the models.
Removing Dust
Air Brush – For me, this is the best since it not just removes dust but you can use it in painting/clear coating.
Air Duster – This is a good alternative to Airbrush
Normal Brush – If you are short on budget, you can use a normal brush. However, make sure that the brush has soft bristles because there are some hard brushes than can cause scratches. That's why I recommended a good brush that can do the job properly.
Cleaning and Shining Hacks
Well, here are some of my cleaning hacks for removing scratches, oxidation, and so much more.
Removing Decal Adhesive – Use Goo Gone on those hard-to-remove decal adhesives. It works fast and works like charm!
Waxing and Polishing – Here is something a lot of people don't know. Waxing protects the clear coat and paint while polishing shines the model. Instead of buying it separately, use a 2 in 1 to save money. Get this instead.
Beginner Wax – The wax I recommended earlier is good and provides the best results based on my experience. But a beginner might have a problem especially if they're not good at applying wax. Solid wax reaching hard to reach surface can be hard to remove. You have two choices here. One is to use a qtips to reach those surfaces, another is to use a liquid wax I recommended.
Cleaning Wheels, Rubber, Plastic – Do not forget that rubber and plastic surface are quite different, especially in the cleaning process. Just wiping it down won't do the job. That's why I use Meguiar's Vinyl and Rubber Cleaner and Conditioner. Works like charm!
Make the Wheels Shine! – Making our models look good won't be complete without tiny details such as shiny wheels! Do not forget this because however small this is, the difference can be as big as night and day.
Remove Scratches Easily – Tiny scratches are not the end for your model. Here is a simple trick I've been using to make my models look scratch-free even without repainting. Use T-Cut.
Painting the Models
Painting Tools
Make sure when you paint models, have these ready.
Tape – A tape is important if you are painting a straight line. Furthermore, it will prevent your paint to scatter on other parts. I recommend Tamiya Tape since it is really made for models. Furthermore, they stick really well preventing paint splatters.
Brush (Beginner) – Find a good set of brushes to paint your models. Of course, you can opt for an airbrush but it's quite expensive.
Airbrush (Intermediate/Expert) – This will yield a significantly better result than an ordinary brush because you can easily spray the paint evenly. I recommend this if you know what you're doing.
Stand(Optional) – Stands are good because it can be hard to manually hold the models while painting. It is optional but in my opinion, the price is well worth it for the comfort it gives.
Drop Cloths – Drop Cloths will protect your surroundings from the paint.
Primer – The most common beginner mistake I see is painting models without any Primer. A primer will prevent imperfections such as bubbles or paint not sticking to your models. It is a small price to pay for quality results.
Clear Coat – A clear coat will protect the paint of your models. This will make the paint last longer. Also, it is the one responsible for making your models shine.
Paints
Of course, you can't do painting properly without paint. So here are the ones I recommend.
Acrylic Paint – Good for beginners because it dries quickly. However, it doesn't produce results as good as enamel paint.
Enamel Paint – Provides a good quality finish and longer-lasting paint. However, it takes longer to dry and requires expertise to use.
Model Maintenance
Model Storage
Simple Wood Cabinet – While it doesn't let you display your models, wooden cabinets are good storage for these models. For one, they are not heat conductors which means that the temperature inside will remain constant and remain cool. Furthermore, they prevent light from reaching the models which can cause oxidation.
Clear Cabinet with Lock – If you want to display your models, then I recommend this. It closes so dust won't easily get to your models. I also recommend you don't put more than 1 model in each compartment since metals are good conductors of heat.
Model Photography
So you want to show off your models to others? Well, I got you covered.
Here is my beginner-friendly model photography tutorial that teaches everything from taking pictures to the editing process.
You will also see me doing hands-on photography in that tutorial.
Here is the link: How to Take Pictures of a Diecast Model or Model Kit | Helpful Illustrated and Video Guide
Source