Plastic Models: Why are they so Expensive?
I am one of those people who always wonder why plastic models are now expensive. For one, we have access to plastics at a very low price. You can see plastics everywhere, but when I look at the cost of those plastic models such as Revell and Tamiya, I am pretty perplexed why their price is high considering that these models are made of plastics. Thus, I did some research to know why this is happening.
Plastic models are expensive mainly because of the required craftsmanship and expertise to make quality models. Compared to other models, plastic models are harder to detail because of the nature of plastics. Thus, making high-quality plastic models require expertise which drives its price. Furthermore, the collectibility of these models can drive the price because of demand.
In this blog post, I have six compelling reasons why plastic models are now expensive. Despite the lowered cost of production and the availability of plastics, it can be surprising to see these models come with a very high price tag. Thus, you will see here what drives their price to increase.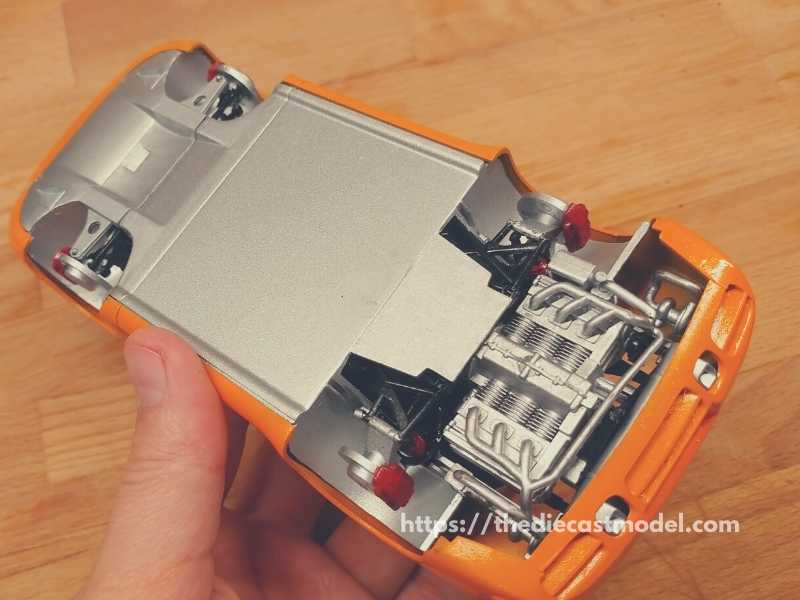 Why are plastic models so expensive now?
1. Rising Labor Cost Makes Plastic Models More Expensive
Have you ever wondered why despite the low cost of plastic and labor cost in China, prices for plastic models prices are still rising?
Let me first explain how labor costs are Rising in China.
When China opened its doors in the 1980s, people began to invest in the country because of its low labor costs.
Model-car production gradually shifted to China as the country became the world's factory, with labor costs that were a fraction compared to Western countries.
The model manufacturers could afford to hire thousands of workers to produce sophisticated and high-quality model cars while still exporting the models at a low cost.
The average basic worker would receive a monthly salary of 400-500 RMB Yuan.
Then, the exchange rate was around 8.9 Yuan to the US Dollar, so this amounted to $50-60 USD per month.
This salary was based on working an average of 60 hours per week, Monday through Saturday, for approximately 10 hours per day.
China's economy has continued to rise at a rapid pace.
Housing prices rose at an alarming rate, and food became increasingly expensive.
Workers on the minimum wage could hardly afford to meet their basic needs.
As of today, the average worker earns around 2,000 – 3,500 RMB or Yuan per month.
With the RMB Yuan exchange rate under huge pressure from the United States and Europe, it has been forced to gradually rise from 8.3 to 6.6 against the US dollar.
The average monthly minimum wage is now around $300 US dollars. This means the basic salary of labor in US dollars has increased by nearly 500%.
When labor costs rose, high-end model car brands like AUTOart suffered the most.
Due to the hundreds of workers required to manufacture each model car on the production line, the ratio of material cost to labor cost is approximately 1:4.
Autoart could sell model cars in the early 2000s with more profit when models retailed for around $50 US than it is today when model prices are triple the price.
A typical 1/18 scale AUTOart model car now costs about $120 -150 US.
Note: I know that AUTOart models are not plastic models. They are made with AUTOart composite which is made of Resin. However, the challenges to their increase in price are the same with plastic models.
Considering the amount of money and time invested in each model released, the price is still considered very reasonable.
But why does the price of these models seem reasonable?
Apart from the labor cost, some other factors determine the price of a plastic model car.
As a quick note, this is also the reason why other model brands such as Lledo went bankrupt. They weren't able to compete with the competitive prices others have to offer. If you are interested in knowing the history of this brand and if they are worth collecting, you may find my other blog post here: Are Lledo cars still being made?
For now, I prepared more reasons why plastic kit models became expensive considering that they're just made with plastic and not metal.
2. Plastic Models with Intricate design are Expensive
Actual vehicle manufacturers license and authorize the best model brands.
For example, Tamiya makes models that are very intricate in design which makes them one of the best in the model kit industry.
Typically, these are prestigious manufacturers of luxury vehicles, race cars, and supercars.
In some cases, the model maker and the actual vehicle manufacturer work together to create a model.
As you might expect, signing a licensing agreement with these high-end brands is really not cheap.
Each model's design is also a complex and detailed process.
In the case of contemporary vehicle models, designers typically work from original CAD drawings from the vehicle manufacturer.
In contrast, in the case of classic cars, they work from photos and digital scans of actual vehicles.
These drawings then are scaled-down, and the designers must figure out how to bring the details to life in miniature.
This data is used to create exact scale replicas that are physically identical to the original vehicle in every way.
That entails designing the vehicle's exterior and creating a detailed scale model of every aspect of the car, including the engine, chassis and undercarriage, suspension and steering,  and small details like brake calipers, door handles, and more.
It can be tough for classic or older vehicles with so many engineered features.
Plastic models made with extreme detail are quite rare thus, expensive.
3. Plastic Model Craftsmanship and Expertise Drives Price High
As opposed to mass-produced diecast model cars, premium high-end plastic models are hand-assembled by a team of specialist model builders.
Some kits contain up to 800 pieces and are painstakingly handcrafted with meticulous attention to detail.
Each model can require hundreds of hours of expert labor to complete.
The best models will also be painted with paints and application methods similar to those used by real vehicle manufacturers.
Each model is then handed polished before being packaged and shipped.
Each model requires a significant amount of time and expert labor to assemble.
4. Plastic Models are made with Premium Materials making it Expensive
High-end models use a variety of premium materials to bring to life even the tiniest details of the vehicle, rather than just plastic or simple diecast metal.
For example, AUTOart has decided to abandon resin in favor of a composite model made up of injection-molded ABS composite parts.
These modern injected ABS composites have proven to be an excellent material for modeling car bodies.
Compared to a diecast zinc metal body, injected ABS composite material surfaces with the proper formulation are smoother and have sharper bodylines and creases.
Vehicle components can be made from materials that have been digitally printed, photo-etched, or handcrafted.
Interiors frequently include specialist fabrics for seating and upholstery, leather, carpeting, wood paneling, and other genuine materials to replicate the original cars' luxury, design, and styling.
Metals and semi-precious metals, chrome foil, wiring, and plastics are examples of other materials.
When we're talking about plastic models, while there are cheap plastic materials, there are also ones who are expensive.
Plus, plastic models aren't all made of plastic like a high quality rubber wheels, and high quality paint used in the manufacturing process.
5. Some Plastic Models are in Limited edition
The majority of premium plastic model cars are produced in minimal production runs and limited-edition releases.
The production runs could be a thousand, a few hundred, or, in the case of special limited editions, only a few dozen.
Limited editions are typically individually numbered and come with certificates of authenticity.
The rarity of these models, combined with collector demand, contributes to the high price of these exceptional model cars.
As you might expect, collectors are willing to pay much more if they know there are only 50 or 60 of a particular model in existence.
Furthermore, these types of models frequently increase in value over time, making them a good investment.
6. Collectibility can Drive a Plastic Model's Price to be High
Finally, these plastic model cars aren't meant to be toys. They are luxury collectibles aimed at a very affluent market of collectors and hobbyists.
Like any luxury item, price is frequently equated with exclusivity and prestige–both of which these models have in abundance.
Non-collectors may be perplexed as to why someone would pay several thousand dollars for a 30cm plastic model car.
On the other hand, the serious collector understands that these vehicles are emblems of artistry that will only increase in value over time.

"Only the things I love"
thediecastmodel.com is reader-supported. When you buy through links on the site, I earn an affiliate commission.
So, here are the things I love when taking care of my Diecast Models.
Cleaning the Models
The first we are going to talk about is cleaning the models.
Removing Dust
Air Brush – For me, this is the best since it not just removes dust but you can use it in painting/clear coating.
Air Duster – This is a good alternative to Airbrush
Normal Brush – If you are short on budget, you can use a normal brush. However, make sure that the brush has soft bristles because there are some hard brushes than can cause scratches. That's why I recommended a good brush that can do the job properly.
Cleaning and Shining Hacks
Well, here are some of my cleaning hacks for removing scratches, oxidation, and so much more.
Removing Decal Adhesive – Use Goo Gone on those hard-to-remove decal adhesives. It works fast and works like charm!
Waxing and Polishing – Here is something a lot of people don't know. Waxing protects the clear coat and paint while polishing shines the model. Instead of buying it separately, use a 2 in 1 to save money. Get this instead.
Beginner Wax – The wax I recommended earlier is good and provides the best results based on my experience. But a beginner might have a problem especially if they're not good at applying wax. Solid wax reaching hard to reach surface can be hard to remove. You have two choices here. One is to use a qtips to reach those surfaces, another is to use a liquid wax I recommended.
Cleaning Wheels, Rubber, Plastic – Do not forget that rubber and plastic surface are quite different, especially in the cleaning process. Just wiping it down won't do the job. That's why I use Meguiar's Vinyl and Rubber Cleaner and Conditioner. Works like charm!
Make the Wheels Shine! – Making our models look good won't be complete without tiny details such as shiny wheels! Do not forget this because however small this is, the difference can be as big as night and day.
Remove Scratches Easily – Tiny scratches are not the end for your model. Here is a simple trick I've been using to make my models look scratch-free even without repainting. Use T-Cut.
Painting the Models
Painting Tools
Make sure when you paint models, have these ready.
Tape – A tape is important if you are painting a straight line. Furthermore, it will prevent your paint to scatter on other parts. I recommend Tamiya Tape since it is really made for models. Furthermore, they stick really well preventing paint splatters.
Brush (Beginner) – Find a good set of brushes to paint your models. Of course, you can opt for an airbrush but it's quite expensive.
Airbrush (Intermediate/Expert) – This will yield a significantly better result than an ordinary brush because you can easily spray the paint evenly. I recommend this if you know what you're doing.
Stand(Optional) – Stands are good because it can be hard to manually hold the models while painting. It is optional but in my opinion, the price is well worth it for the comfort it gives.
Drop Cloths – Drop Cloths will protect your surroundings from the paint.
Primer – The most common beginner mistake I see is painting models without any Primer. A primer will prevent imperfections such as bubbles or paint not sticking to your models. It is a small price to pay for quality results.
Clear Coat – A clear coat will protect the paint of your models. This will make the paint last longer. Also, it is the one responsible for making your models shine.
Paints
Of course, you can't do painting properly without paint. So here are the ones I recommend.
Acrylic Paint – Good for beginners because it dries quickly. However, it doesn't produce results as good as enamel paint.
Enamel Paint – Provides a good quality finish and longer-lasting paint. However, it takes longer to dry and requires expertise to use.
Model Maintenance
Model Storage
Simple Wood Cabinet – While it doesn't let you display your models, wooden cabinets are good storage for these models. For one, they are not heat conductors which means that the temperature inside will remain constant and remain cool. Furthermore, they prevent light from reaching the models which can cause oxidation.
Clear Cabinet with Lock – If you want to display your models, then I recommend this. It closes so dust won't easily get to your models. I also recommend you don't put more than 1 model in each compartment since metals are good conductors of heat.
Model Photography
So you want to show off your models to others? Well, I got you covered.
Here is my beginner-friendly model photography tutorial that teaches everything from taking pictures to the editing process.
You will also see me doing hands-on photography in that tutorial.
Here is the link: How to Take Pictures of a Diecast Model or Model Kit | Helpful Illustrated and Video Guide