Hasegawa Kits: Are they Good? | Complete Analysis
When you need the best model kits, it will be wise to think of Hasegawa because they have some beautiful and durable kits for both professionals and amateur builders. The Hasegawa model kits range from cars, ships, military vehicles to aircraft. In this article, we will discuss more on the Hasegawa Corporation and the quality of their model diecast.
Hasegawa models are of good quality, especially in the 1980s and 1990s. However, as of now, there are other companies that can offer more detailed plastic kits with prettier decals. Thus, demand for Hasegawa models has already dropped.
Here, we would discuss more on the Hasegawa model's quality. We will also talk about some good choices if you've decided to get a Hasegawa aircraft model. We would also briefly describe Hasegawa as a company and its material for making model aircraft.
If you are interested in the best commercial airplane models, feel free to check out this article: Best Commercial Plane Models.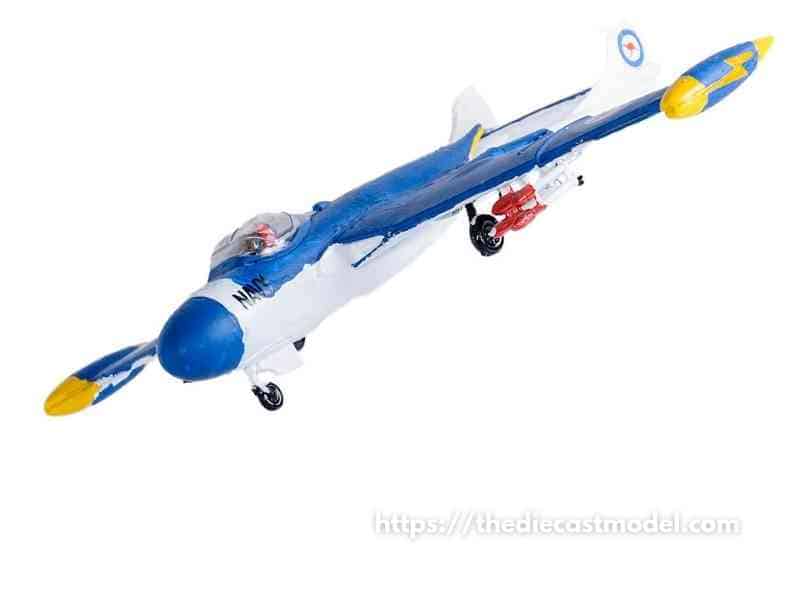 Are Hasegawa models of good quality?
Hasegawa kits are generally of high quality, but only you can decide if the extra money is worth it in the end. One thing to keep in mind about Hasegawa jets is that they rarely, if ever, come with military aircraft models. So it is only good if you prefer commercial plane models.
Hasegawa has a reputation within the hobby for removing ordinance from its aircraft kits and selling them separately.
Some modelers claim that Hasegawa kits were cool in the 1980s and 1990s, but that they have recently been eclipsed by those who can provide more detailed plastic kits with prettier decals (For Instance, Eastern Europeans).
Since 1961, Hasegawa has been a major producer of plastic scale models. The company is headquartered in Shizuoka, Japan, which is also home to Tamiya, a similar model company.
Because Tamiya and Hasegawa produce comparable items, there is some competition between the two companies. Let's look at five of our favorites in greater detail.
To be completely honest, if you're in for recommendations, I like JC Wings, GeminiJets, and Herpa Wings more. The reason is as we will discuss later, they are usually made from metal which is more durable. Also, their price is very reasonable for their quality. If you are set on plastic models, I still prefer Tamiya for their extreme attention to detail.
If you're interested in the other model aircraft brands, I've made an article discussing them. Here are my article recommendations for you to read after:
If you're serious with Hasegawa, then I recommend their 1/200 scale models since they're known for making those types of models.
The reason is that they're really good when it comes to the quality of making 1:200 model aircraft.
Although, If you're really set on Hasegawa, I found 5 Hasegawa models that are worth buying.
Here are some of Hasegawa's Must-Have Model Airplanes
1. Hasegawa 02249 Kawasaki T-4 "Blue Impulse 2017" Kit  1/72 Scale
The Blue Impulse Kawasaki T-4 1/72 scale model kit is exceptionally detailed and well-made. These planes have an interesting history, which Hasegawa model airplanes admirably commemorate.
The squad first flew six F-86 Sabres in 1960, then upgraded to Mitsubishi T-2 planes. The squad started using the Kawasaki in 1995, and it is still in use today.
The decals for JASDF 4th Air Wing, 11th Squadron Blue Impulses, 2017 are included in this limited edition 67-piece kit.
2. Hasegawa 07457 Mitsubishi F-2B "21 SQ 40th Anniversary Detail-up Ver." 1/48 Scale Kit
For the Japan Air Self-Defense Force, the Mitsubishi F-2 improved on the traditional F-16A. A special 40th-anniversary sticker, as well as photo-etched components, are included in these collectible kits.
They're a limited edition Hasegawa model airplane with a 186-piece skill level 3 kit. It's a two-seat training version of the F-, which saw service with the Air National Guard during WWII.
3. Hasegawa 02250 EA-18G Growler "VAQ-141 Shadowhawks 2017" 1/72 Scale Kit 
The Boeing EA-18G Growler aircraft are flown by Electronic Attack Squadron 141 (VAQ-141). This model would be an excellent long-term project for someone who enjoys getting their hands dirty with construction.
With 177 pieces, it's a skill level 3 kit, thus the previous familiarity with Hasegawa model airplanes or other complex models is strongly advised.
4. Hasegawa JT62 Nakajima B6N2 Carrier Attack Bomber Tenzan (Jill) Type12 w/ 250kg Bombs 1/48 Scale Kit 
During World War II, the Imperial Japanese Navy's basic carrier-based assault plane was the Nakajima B6N2. It had a top speed of 250 knots, an 1800-nm range, and a 1500 horsepower engine. With 160 pieces, this is a high-quality skill level 3 kit. The initial Mamori engine wasn't quite up to the task.
The engine was eventually replaced with a Kasei engine, which was less powerful. It comes with two decal options:
A/C# 210-318, 210th Naval Flying Group, IJN
A/C# 52-33, 256th Attack Sqdn, 752nd Naval Flying Group, IJN
5. Hasegawa 07456 Sea King Har. Mk.3 "Falklands" 1/48 Scale Kit 
With 195 pieces, the Sea King Har.3 "Falklands" 1/48 Scale Kit is a great scale kit. It's a skill level 3 kit, so it's ideal for experienced builders seeking a new challenge.
The Sea Kings were primarily deployed by the Royal Navy and Royal Air Force for anti-submarine warfare duties, but they were also used to transport supplies and men to the Falkland Islands during the Falkland War. Two decal options are included with the kit:
RAF 78SQ RAF Mount Pleasant A.B. Falkland Islands 1990
RAF 1564 RAF Navy Point Falkland Islands 1983 Flight Code: XZ591
You can check out Available Hasegawa Models Here
Are Hasegawa Models Diecast?
Most if not all Hasegawa models are not diecast. They are usually made from plastics instead. Diecast came from the diecasting technique which uses metals particularly zinc in the manufacturing of replicas. These make diecasts more sturdy relative to their plastic counterparts.
And if you really want Hasegawa models, then I suggest you opt for the 1:200 model.
The only significant maker of 1/200 scale airliner model kits is Hasegawa. They are good with their attention to detail and the only Japanese carriers' models, such as All Nippon Airways, Japan Airlines, and Vanilla Air, are produced by Hasegawa Corporation. International airline firms have previously granted Hasegawa licenses to do so.
Another type of diecast is Resin diecast which is a newer form of producing models. I personally like resin diecasts since they produce a better model compared to the traditional diecasting techniques. If you're interested in knowing more about resin diecast, then I suggest you read this article.
Here is the link: What is a Resin Diecast
About Hasegawa Corporation
Hasegawa is a Japanese firm that produces model kits of a wide range of vehicles, including model planes, cars, ships, armor, spacecraft, and science fiction vehicles. Tamiya, the company's competitor, is a rival, however, Tamiya's product line isn't as extensive.
The Plastic Model Industry's Crisis
According to Shunsaku Tamiya, president of the Tamiya model, the Shizuoka Hobby Show is now the most rewarding show in the world. The Asian market, which includes China and Japan, appears to be booming at the moment.
There is distrust among mutual manufacturers, and no new items are presented in Shizuoka because of this distrust. As a plastic model display, it is unquestionably the best in the world. There is no doubt, though, that it has reached a fork in the road.
In January 2018, a large North American distributor named Hobico sought the application of the Corporate Rehabilitation Act and was effectively sold. In addition, Hasegawa Co., Ltd., a Japanese company, has been heavily damaged by a relationship that has shipped plastic models around the country through this pastime.
Furthermore, the long-established Plamoel store, which was Hasegawa's import source to the Japanese market, the level was the relationship that was bought by Hobico as previously noted, and manufacturing was also halted in April 2018. All dies and molds are currently being transferred to the German level, according to the present status.
Hobby demand has slowed.
This year's "Japan Hobby Show" in Tokyo, Japan, was drawn to Tamiya's "Hobby show." Tamiya is a Japanese firm that has been producing tiny automobiles for almost a decade.
Plastic model production is on the decline since fewer children are interested in building things. Consumers in the hobby business are aging, according to the corporation, with many end-users in their forties and fifties.
Conclusion
Hasegawa has long been regarded as one of the top modelers from the east, being the sole major manufacturer of airliner model kits on the 1/200 scale.
The Sea King Har.3 "Falklands" 1/48 Scale Kit is ideal for experienced modelers searching for a new challenge.
Only the greatest can stay competitive as the modeling industry grows more cutthroat and fewer millennials care about building things.

"Only the things I love"
thediecastmodel.com is reader-supported. When you buy through links on the site, I earn an affiliate commission.
So, here are the things I love when taking care of my Diecast Models.
Cleaning the Models
The first we are going to talk about is cleaning the models.
Removing Dust
Air Brush – For me, this is the best since it not just removes dust but you can use it in painting/clear coating.
Air Duster – This is a good alternative to Airbrush
Normal Brush – If you are short on budget, you can use a normal brush. However, make sure that the brush has soft bristles because there are some hard brushes than can cause scratches. That's why I recommended a good brush that can do the job properly.
Cleaning and Shining Hacks
Well, here are some of my cleaning hacks for removing scratches, oxidation, and so much more.
Removing Decal Adhesive – Use Goo Gone on those hard-to-remove decal adhesives. It works fast and works like charm!
Waxing and Polishing – Here is something a lot of people don't know. Waxing protects the clear coat and paint while polishing shines the model. Instead of buying it separately, use a 2 in 1 to save money. Get this instead.
Beginner Wax – The wax I recommended earlier is good and provides the best results based on my experience. But a beginner might have a problem especially if they're not good at applying wax. Solid wax reaching hard to reach surface can be hard to remove. You have two choices here. One is to use a qtips to reach those surfaces, another is to use a liquid wax I recommended.
Cleaning Wheels, Rubber, Plastic – Do not forget that rubber and plastic surface are quite different, especially in the cleaning process. Just wiping it down won't do the job. That's why I use Meguiar's Vinyl and Rubber Cleaner and Conditioner. Works like charm!
Make the Wheels Shine! – Making our models look good won't be complete without tiny details such as shiny wheels! Do not forget this because however small this is, the difference can be as big as night and day.
Remove Scratches Easily – Tiny scratches are not the end for your model. Here is a simple trick I've been using to make my models look scratch-free even without repainting. Use T-Cut.
Painting the Models
Painting Tools
Make sure when you paint models, have these ready.
Tape – A tape is important if you are painting a straight line. Furthermore, it will prevent your paint to scatter on other parts. I recommend Tamiya Tape since it is really made for models. Furthermore, they stick really well preventing paint splatters.
Brush (Beginner) – Find a good set of brushes to paint your models. Of course, you can opt for an airbrush but it's quite expensive.
Airbrush (Intermediate/Expert) – This will yield a significantly better result than an ordinary brush because you can easily spray the paint evenly. I recommend this if you know what you're doing.
Stand(Optional) – Stands are good because it can be hard to manually hold the models while painting. It is optional but in my opinion, the price is well worth it for the comfort it gives.
Drop Cloths – Drop Cloths will protect your surroundings from the paint.
Primer – The most common beginner mistake I see is painting models without any Primer. A primer will prevent imperfections such as bubbles or paint not sticking to your models. It is a small price to pay for quality results.
Clear Coat – A clear coat will protect the paint of your models. This will make the paint last longer. Also, it is the one responsible for making your models shine.
Paints
Of course, you can't do painting properly without paint. So here are the ones I recommend.
Acrylic Paint – Good for beginners because it dries quickly. However, it doesn't produce results as good as enamel paint.
Enamel Paint – Provides a good quality finish and longer-lasting paint. However, it takes longer to dry and requires expertise to use.
Model Maintenance
Model Storage
Simple Wood Cabinet – While it doesn't let you display your models, wooden cabinets are good storage for these models. For one, they are not heat conductors which means that the temperature inside will remain constant and remain cool. Furthermore, they prevent light from reaching the models which can cause oxidation.
Clear Cabinet with Lock – If you want to display your models, then I recommend this. It closes so dust won't easily get to your models. I also recommend you don't put more than 1 model in each compartment since metals are good conductors of heat.
Model Photography
So you want to show off your models to others? Well, I got you covered.
Here is my beginner-friendly model photography tutorial that teaches everything from taking pictures to the editing process.
You will also see me doing hands-on photography in that tutorial.
Here is the link: How to Take Pictures of a Diecast Model or Model Kit | Helpful Illustrated and Video Guide
Sources: (Check Below for Recommended Article)