Academy Models: is it a Good Brand?
As a collector, one of the companies you will hear that makes plastic models is the Academy brand. Is it a good brand? This is a common question popping into a person's mind when they head Academy. I've checked what other collectors think and came with a lot of insights to share.
Are Academy models any good? Academy models are good when you look at their price point. Their models are relatively cheaper compared to other premium plastic model brands. Furthermore, their models have lesser details and are simpler which prevents confusion, especially for beginners.
Academy is actually an award-winning model Korean company that produces plastic toy models. I've made some research and compiled here the things I've learned about the company and its products. This article would talk about Academy models in detail especially the good and the bad. Plus, we would also talk a little about the company itself.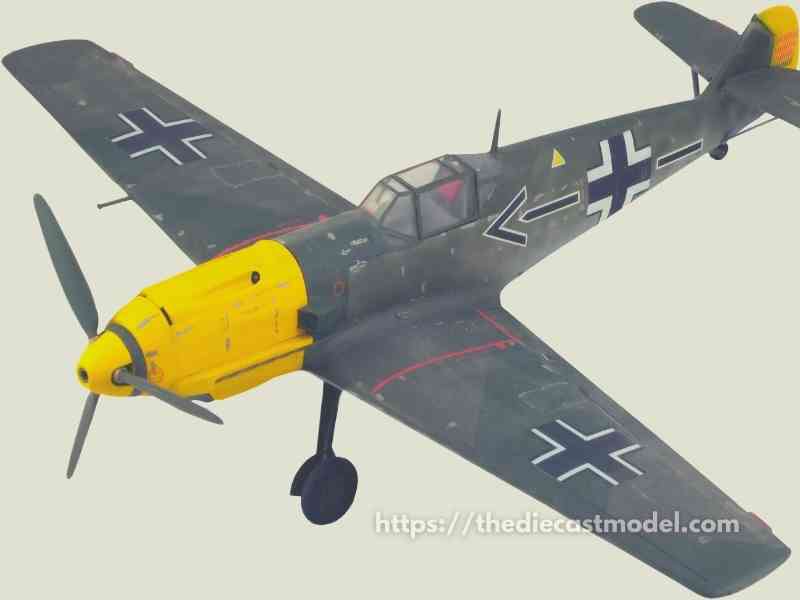 Are Academy models any good?
Academy models are really good when it comes to their pricing and simple details. They have simpler parts that make it easy for beginners to build the models without looking at the instructions. However, competitors might look harder to build but they have clear instructions which are rare for Academy models.
Well, I considered a lot of users and their genuine comments which clearly establishes the fact that Academy models are quite good compared to their competitive pricing.
As we know this fact, in a price leadership scenario, one must always have pick price over product quality.
Yes, for sure. There are plenty of plastic model companies competing with Academy models.
However, not many of them provide users the price and the justified product quality as done by Academy Plastic Model Co.
Some of the models are so inexpensive that users literally get shocked by their prices than other models in competition such as Revell, Tamiya, Dragon, etc.
If you're interested in the Revell brand, I actually have an article you can check. Here it is: Which is Better Airfix or Revell?
Academy models are quite decent kits in general but it also depends on the particular number placed on the kit and the release time.
Older models have lesser details in comparison to newer models. While some of the specific Academy kits have decals that are thick and considered below standard by the users.
There are also some highest-selling Academy model kits, praised and acknowledged by a vast majority of users.
These users compared and rated some of the Academy models at par with Tamiya models which is quite exquisite seeing the unmatched price levels for both the companies.
The production quality of Academy models is also very virtuous except for some of the models which are copied from other competitors.
The vinyl tracks are also built with great stuff, however, there are also some loopholes that can be fixed for newer models and it will help Academy models positioned much better in the worldwide market.
Some collectors have also reviewed some of the Academy models and given high ratings which means they are the best for the users.
It further strengthens the fact that Academy models are reasonably good.
What makes Academy models good and bad
Academy models are considered good by many users due to their following characteristics.
Their prices are way lower compared to the competition especially Tamiya whose models are considered over‐priced even though the quality is top‐notch (Tamiya is selling Italeri's old‐molds in Tamiya boxes by partnering with Italeri, an Italian plastic model firm established in 1962).

Though some Academy models are exact copy of others' models but still they are much better compared to the brand premium users pay for others' models.

Simple and soft details with lesser confusion for model build.
However, Academy models are also struggling due to the following factors which are the most common issue by collectors.
Not as clear instructions as communicated by its competition especially Tamiya and Dragon (User mentioned that instructions were unclear for joining the top and bottom hull sections for one of Academy models to join 2 male pins in the top with 2 female sockets on the lower hull. They can develop it as part of the hull sections, not needed to be built. It was simply a big lapse).

Limited accuracy/Fitting problems (The build quality for many models is sub‐standard compared to the competition but still many users find Academy models a nice bet as value for money).

Not as easier to build models as its counterparts especially Tamiya which is claimed to be the best in terms of easy to build models as said by its users.

Older models are still being sold by re‐boxing, re‐branding and re‐tooling which are creating disturbances for the users for not doing justice to the prices they are paying in recent times for the outdated models.

The decals quality is quite translucent whereas the competitors are utilizing better product quality due to the higher benchmarks set with regards to price levels.
Some major key players in the plastic model industry include Academy, Tamiya, Dragon, Trumpeter, HobbyBoss, Meng, Asuka, Italeri, and Bronco.
You can check out available academy models here
One of the competitors of Academy is Hasegawa, I believe that Hasegawa is good when it comes to details. You can check my Hasegawa brand analysis here: Are Hasegawa Kits Good?
About Academy Plastic Model Co.
Academy Plastic Model Co., Ltd. is a Korean‐based plastic model, toy, and chemical company. Its headquarter is situated in Uijeongbu‐Si, Gyeonggi‐do, Korea.
Academy Plastic Model Co. was founded in 1969 and it has been delivering plastic model kits for the past 52 years. It controls a total of three headquarters duly located in Seoul, Korea; Gelsenkirchen, Germany; and Rosario, Cavite, Philippines respectively.
Academy Plastic Model Co. has ideated, fostered, and successfully delivered more than 500 products so far to over 60 countries globally.
Since 1989, Academy Plastic Model Co. has earned several Modell des Jahres awards for its superior designs and product quality and never missed a single time.
Academy Plastic Model Co. not only builds plastic model kits, radio‐controlled cars, battery, and solar-powered educational models but also several character toys and educational kits which enable the users to learn by constructing and performing model toys.
It also manufactures airsoft guns, enamel and acrylic model paints, sailing‐boat models, and numerous modeling tools and supplies.
Academy Plastic Model Co. is a renowned name in plastic models whereby using advanced technology for creating all types of models and educational kits through the technology of mold production and injection.
Since its inception, Academy Plastic Model Co. is recognized for using a wide range of product designs and production capacity to become the market leader in terms of both price and product quality that helped it in ranking among the top 5 global exporters with the trademark, ACADEMY.
This was also made possible due to its continuous investment in technical improvements and pioneering technologies as per international trends and standards which played a vital role in inspiring public interest for ACADEMY products.
By this, ACADEMY fairly managed research and development through technological science diplomacy.
Academy Plastic Model Co. successfully created the following educational kits considering the conducted market research and technological foreseeing.
1. Da‐Vinci Machines Series:
The series reproduced retractable cannon which was designed by the great Leonardo Da Vinci.
2. Alternative Energy Series:
Natural energy (Wind or Solar energy etc.) being converted into kinetic energy by using a kit.
3. Air‐Craft Series:
Develop an understanding of the aircraft kit, achieve accomplishment once fully create an aircraft model.
Other than the above educational kits series, ACADEMY also manufactures and exports radio‐controlled toys, steel molds, dolls, toys, and games.

"Only the things I love"
thediecastmodel.com is reader-supported. When you buy through links on the site, I earn an affiliate commission.
So, here are the things I love when taking care of my Diecast Models.
Cleaning the Models
The first we are going to talk about is cleaning the models.
Removing Dust
Air Brush – For me, this is the best since it not just removes dust but you can use it in painting/clear coating.
Air Duster – This is a good alternative to Airbrush
Normal Brush – If you are short on budget, you can use a normal brush. However, make sure that the brush has soft bristles because there are some hard brushes than can cause scratches. That's why I recommended a good brush that can do the job properly.
Cleaning and Shining Hacks
Well, here are some of my cleaning hacks for removing scratches, oxidation, and so much more.
Removing Decal Adhesive – Use Goo Gone on those hard-to-remove decal adhesives. It works fast and works like charm!
Waxing and Polishing – Here is something a lot of people don't know. Waxing protects the clear coat and paint while polishing shines the model. Instead of buying it separately, use a 2 in 1 to save money. Get this instead.
Beginner Wax – The wax I recommended earlier is good and provides the best results based on my experience. But a beginner might have a problem especially if they're not good at applying wax. Solid wax reaching hard to reach surface can be hard to remove. You have two choices here. One is to use a qtips to reach those surfaces, another is to use a liquid wax I recommended.
Cleaning Wheels, Rubber, Plastic – Do not forget that rubber and plastic surface are quite different, especially in the cleaning process. Just wiping it down won't do the job. That's why I use Meguiar's Vinyl and Rubber Cleaner and Conditioner. Works like charm!
Make the Wheels Shine! – Making our models look good won't be complete without tiny details such as shiny wheels! Do not forget this because however small this is, the difference can be as big as night and day.
Remove Scratches Easily – Tiny scratches are not the end for your model. Here is a simple trick I've been using to make my models look scratch-free even without repainting. Use T-Cut.
Painting the Models
Painting Tools
Make sure when you paint models, have these ready.
Tape – A tape is important if you are painting a straight line. Furthermore, it will prevent your paint to scatter on other parts. I recommend Tamiya Tape since it is really made for models. Furthermore, they stick really well preventing paint splatters.
Brush (Beginner) – Find a good set of brushes to paint your models. Of course, you can opt for an airbrush but it's quite expensive.
Airbrush (Intermediate/Expert) – This will yield a significantly better result than an ordinary brush because you can easily spray the paint evenly. I recommend this if you know what you're doing.
Stand(Optional) – Stands are good because it can be hard to manually hold the models while painting. It is optional but in my opinion, the price is well worth it for the comfort it gives.
Drop Cloths – Drop Cloths will protect your surroundings from the paint.
Primer – The most common beginner mistake I see is painting models without any Primer. A primer will prevent imperfections such as bubbles or paint not sticking to your models. It is a small price to pay for quality results.
Clear Coat – A clear coat will protect the paint of your models. This will make the paint last longer. Also, it is the one responsible for making your models shine.
Paints
Of course, you can't do painting properly without paint. So here are the ones I recommend.
Acrylic Paint – Good for beginners because it dries quickly. However, it doesn't produce results as good as enamel paint.
Enamel Paint – Provides a good quality finish and longer-lasting paint. However, it takes longer to dry and requires expertise to use.
Model Maintenance
Model Storage
Simple Wood Cabinet – While it doesn't let you display your models, wooden cabinets are good storage for these models. For one, they are not heat conductors which means that the temperature inside will remain constant and remain cool. Furthermore, they prevent light from reaching the models which can cause oxidation.
Clear Cabinet with Lock – If you want to display your models, then I recommend this. It closes so dust won't easily get to your models. I also recommend you don't put more than 1 model in each compartment since metals are good conductors of heat.
Model Photography
So you want to show off your models to others? Well, I got you covered.
Here is my beginner-friendly model photography tutorial that teaches everything from taking pictures to the editing process.
You will also see me doing hands-on photography in that tutorial.
Here is the link: How to Take Pictures of a Diecast Model or Model Kit | Helpful Illustrated and Video Guide
Sources: