90s Hot Wheels: Are They Worth It?
Chances are, you have some old Hot Wheels in your basement or garage and wondering if they are worth something. I also had the same question since I know that Old Hot Wheels are really worth a lot of money. But those Hot Wheels that fetch for as high as $150,000 came from the 60s. Thus, are there Hot Wheels from the 90s that are very valuable to the market? Let's find out!
There are Hot Wheels from the 90s that are worth it. In fact, because of their limited production and scarcity, their price is becoming more expensive year by year. Currently, the most expensive 90s Hot Wheels go for about $3,600 up to $4,000 depending on how much the buyer wants the product.
It is also a good idea to know their current market value to avoid any mistakes in selling. But fear not because I have compiled in this blog post 22 models with their current market value. The reason for this is for you to make sure that you are selling your models for a high price. It can also be used in buying models as you can easily find out what models are being sold for a cheap price.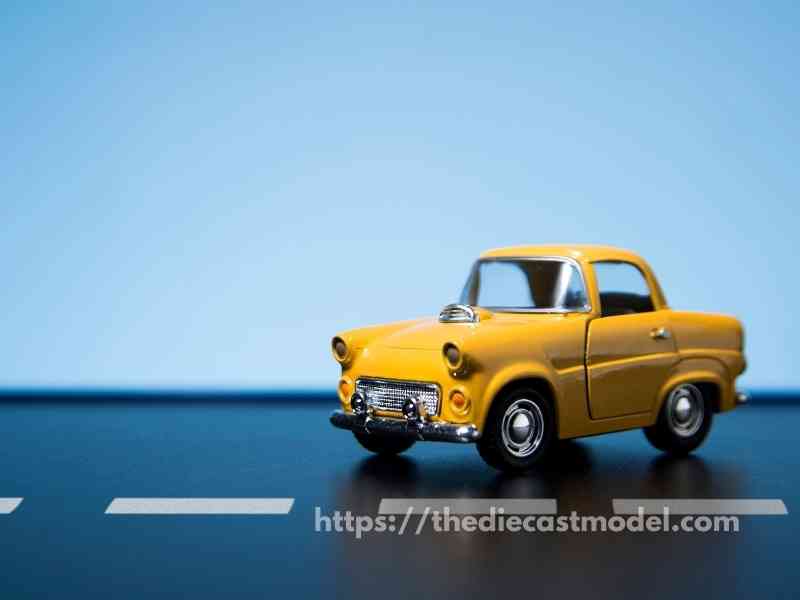 Are Hot Wheels from the 90s worth anything?
Hot Wheels from the 90s are worth a lot, especially the ones that are in limited edition. For example, the 1995 Hot Wheels Treasure Hunt set currently has a market value of $3,600. Another is the Hot Wheels collector number 271, which is valued at at least $3,000.
Mattel introduced a new Hot Wheels series called Treasure Hunts in 1995.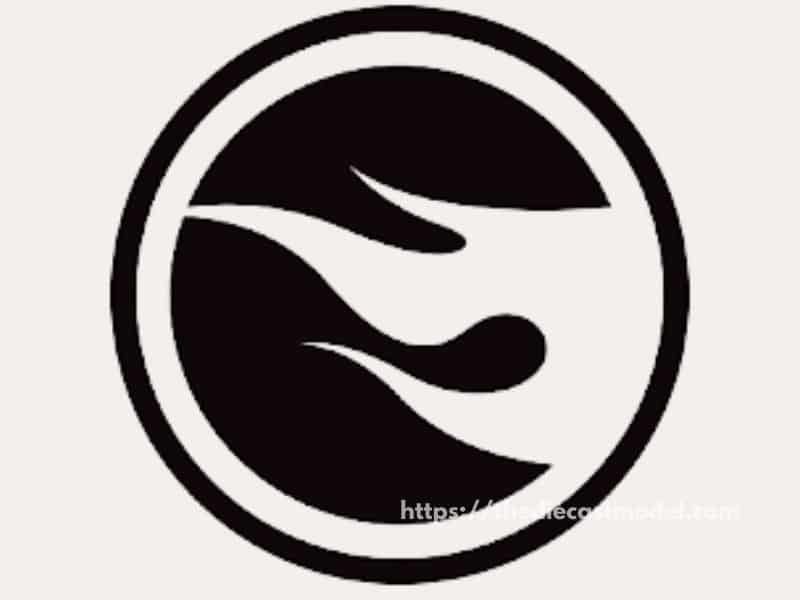 They were packed into cases at random, with only 10,000 of each vehicle produced.
Due to high demand from collectors, Hot Wheels expanded the 1996 set to include 25,000 of each vehicle. The number of cars produced in subsequent years has not been revealed, but they are still tricky to find.
They are distinguished by their card packaging, which features a green bar with text saying "Treasure Hunt" or "T-Hunt."
A toy 1967 Camaro recently sold for $509, and a set of 12 cars in the original box sells for $1100 to $1550. Even an incomplete set can fetch up to $800.
Hot Wheels 1990s versions can be valuable depending on condition and model. Hot Wheels, like many of Mattel's other toy brands, had Limited Edition versions.
Mattel used a range of iconic symbols throughout their initial release and modeled them into their Hot Wheels cars. The 1990s were a mash-up of all of these.
These toy car miniature models were aimed not only at boys but also at girls.
Collectors will typically look for Hot Wheels in mint condition when purchasing them.
However, the value will vary depending on whether or not the car is still in its original packaging.
Later in this blog post, I am going to give a valuation of each of the Hot Wheels from the 90s that are worth a lot. In fact, I have 22 models listed so who knows? Maybe you have some of these lying in your garage or basement.
But before that, make sure to know where to sell your models. Furthermore, do you already know the things you need to do in order to sell your models for a high price? If not, then I suggest you read my guide here: A Helpful Guide on Buying and Selling Model Cars
Most valuable Hot Wheels from the 1990s
Many Hot Wheels from the 1990s are still reasonably priced today. Again, many others can range from a few dollars to several hundred dollars.  Hot Wheels from the 1990s that have recently sold for a high price include:
1995 Hot Wheels Treasure Hunt Set valued at $3,600
Hot Wheels Collector Number 271 valued at $3,000+
1995 Treasure Hunt 67 Camaro valued at $1,900
1996 Hot Wheels Holiday Employee VW Bus valued at $1,600
1997 Don the Snake animated Funny Car valued at $650
1998 Zamac Hot Wheel Convention valued at $600
1998 Hot Wheels Ferrari F40 Zmac valued at $500
1995 Treasure Hunt VW Bug valued at $400
1996 Treasure Hunt Lamborghini MIP valued at $400
1999 Model Shop Employee Christmas valued at $400
1999 Employee Happy Holidays '56 Ford valued at $400
Some Valuable Hot Wheels Honorable mentions are:
1996 HWs Treasure Hunt Set valued at $350
1992 Hot Wheel Real Riders #1275/03500 valued at $250
1992 Hot Wheels Supreme Fleet Flyer Transport Car valued at $250
1994 Hot Wheels Jack Baldwin Trans Am Limited Edition valued at $250
1998 FAO Schwartz Enzo Ferrari valued at $230
1994 Treasure Hunt #5 VW Bug valued at $225
Hot Wheels #37 1990 All American Hot Bird valued at $200
1997 Kyle Petty Interactive Car valued at $200
1990 '65 White Mustang Convertible #26 valued at $150
1990 California Custom Blown Camaro #1289 valued at $150
1991 Hot Wheels Bigfoot Champions Monster Rig valued at $126
Prices will also vary greatly depending on whether the car is still in its original packaging or if it has been opened and played with.
Did you know that models outside the box cost 20-25% less than models maintained in mint condition? For more information regarding this, feel free to check my other blog post. Here is the link: Value of Hot Wheels inside and outside the box.
Some iconic Hot Wheels from the '90s
The '67 Camaro is a rare Hot Wheels from the 1990s.
This Hot Wheels vehicle belonged to the "Treasure Hunt Series." It was orange over white and in good condition, and they sell for between $1,500 and $3,000.
A toy fair is held every year in New York City, and Mattel Hot Wheels created a car specifically for the 1995 event.
And that was a Chevy Stock Car, which you can purchase online for $149. Not bad for a model that was never officially produced.
This content was originally posted on thediecastmodel.com. If it appears on other websites, it is a violation of the copyright owned by thediecastmodel.com.
In the 1990s, Hot Wheels produced a prototype tanker truck. It came in various ranges, beginning with Unocal, commonly referred to as the 76 stations. Collectors are expected to pay $400 for the Texaco Version.
Another special Hot Wheels from the 1990s is the "Happy Birthday" Dodge Viper. This variety was only available to Mattel employees in Malaysia in 1999.
About Hot Wheels
Elliot Handler's vision in the 1960s was to create a diecast car that would surpass the English Matchbox brand. As Mattel's Barbie doll had become the strongest brand, he wanted a line of toy cars to do the same.
So that the toy cars looked authentic, Handler enlisted Chevrolet's top auto designer, Harry Bradley, as the team's leader. What Handler really wanted were the radical, custom-built cars he saw on California's highways.
Mattel's first 16 muscle models—custom Barracudas, Camaros, Corvettes, Cougars, Firebirds, and others—were coveted by children.
The candy colors of Spectraflame, a painting process that revealed the shiny metal beneath the colors, were used by Mattel's designers to enhance the cars' appeal.
The toy company created flexible, plastic tracks for racing Hot Wheels, complete with the iconic loop that became a brand symbol for several generations of children.
Hot Wheels' popularity grew with each new model released. Mattel and Handler had no idea how appealing the miniature cars would be when they combined popular models with speed.
Over 16 million units have been sold in the first year alone. It is estimated that Mattel has produced more than three billion cars, more than all three of the Big Three automakers combined.
According to Mattel, eight vehicles are sold every second out of more than 800 models and 11,000 variations.
Final thoughts
Among billions of mass-produced vehicles, only a few Hot Wheels from the '90s are worth more than you can imagine. Some of these gold mines look incredible, while others could be just another car in someone's collection.
The most valuable Hot Wheels cars vary depending on the year, designer, prototypes that slipped out of the factory, or based on iconic cars.
Some are based on movies and TV shows, while others were the first to be created and sold. Those who were wise kept their collection pieces separate from the 99 cent cars, which are still only worth a few dollars today.

"Only the things I love"
thediecastmodel.com is reader-supported. When you buy through links on the site, I earn an affiliate commission.
So, here are the things I love when taking care of my Diecast Models.
Cleaning the Models
The first we are going to talk about is cleaning the models.
Removing Dust
Air Brush – For me, this is the best since it not just removes dust but you can use it in painting/clear coating.
Air Duster – This is a good alternative to Airbrush
Normal Brush – If you are short on budget, you can use a normal brush. However, make sure that the brush has soft bristles because there are some hard brushes than can cause scratches. That's why I recommended a good brush that can do the job properly.
Cleaning and Shining Hacks
Well, here are some of my cleaning hacks for removing scratches, oxidation, and so much more.
Removing Decal Adhesive – Use Goo Gone on those hard-to-remove decal adhesives. It works fast and works like charm!
Waxing and Polishing – Here is something a lot of people don't know. Waxing protects the clear coat and paint while polishing shines the model. Instead of buying it separately, use a 2 in 1 to save money. Get this instead.
Beginner Wax – The wax I recommended earlier is good and provides the best results based on my experience. But a beginner might have a problem especially if they're not good at applying wax. Solid wax reaching hard to reach surface can be hard to remove. You have two choices here. One is to use a qtips to reach those surfaces, another is to use a liquid wax I recommended.
Cleaning Wheels, Rubber, Plastic – Do not forget that rubber and plastic surface are quite different, especially in the cleaning process. Just wiping it down won't do the job. That's why I use Meguiar's Vinyl and Rubber Cleaner and Conditioner. Works like charm!
Make the Wheels Shine! – Making our models look good won't be complete without tiny details such as shiny wheels! Do not forget this because however small this is, the difference can be as big as night and day.
Remove Scratches Easily – Tiny scratches are not the end for your model. Here is a simple trick I've been using to make my models look scratch-free even without repainting. Use T-Cut.
Painting the Models
Painting Tools
Make sure when you paint models, have these ready.
Tape – A tape is important if you are painting a straight line. Furthermore, it will prevent your paint to scatter on other parts. I recommend Tamiya Tape since it is really made for models. Furthermore, they stick really well preventing paint splatters.
Brush (Beginner) – Find a good set of brushes to paint your models. Of course, you can opt for an airbrush but it's quite expensive.
Airbrush (Intermediate/Expert) – This will yield a significantly better result than an ordinary brush because you can easily spray the paint evenly. I recommend this if you know what you're doing.
Stand(Optional) – Stands are good because it can be hard to manually hold the models while painting. It is optional but in my opinion, the price is well worth it for the comfort it gives.
Drop Cloths – Drop Cloths will protect your surroundings from the paint.
Primer – The most common beginner mistake I see is painting models without any Primer. A primer will prevent imperfections such as bubbles or paint not sticking to your models. It is a small price to pay for quality results.
Clear Coat – A clear coat will protect the paint of your models. This will make the paint last longer. Also, it is the one responsible for making your models shine.
Paints
Of course, you can't do painting properly without paint. So here are the ones I recommend.
Acrylic Paint – Good for beginners because it dries quickly. However, it doesn't produce results as good as enamel paint.
Enamel Paint – Provides a good quality finish and longer-lasting paint. However, it takes longer to dry and requires expertise to use.
Model Maintenance
Model Storage
Simple Wood Cabinet – While it doesn't let you display your models, wooden cabinets are good storage for these models. For one, they are not heat conductors which means that the temperature inside will remain constant and remain cool. Furthermore, they prevent light from reaching the models which can cause oxidation.
Clear Cabinet with Lock – If you want to display your models, then I recommend this. It closes so dust won't easily get to your models. I also recommend you don't put more than 1 model in each compartment since metals are good conductors of heat.
Model Photography
So you want to show off your models to others? Well, I got you covered.
Here is my beginner-friendly model photography tutorial that teaches everything from taking pictures to the editing process.
You will also see me doing hands-on photography in that tutorial.
Here is the link: How to Take Pictures of a Diecast Model or Model Kit | Helpful Illustrated and Video Guide
Source